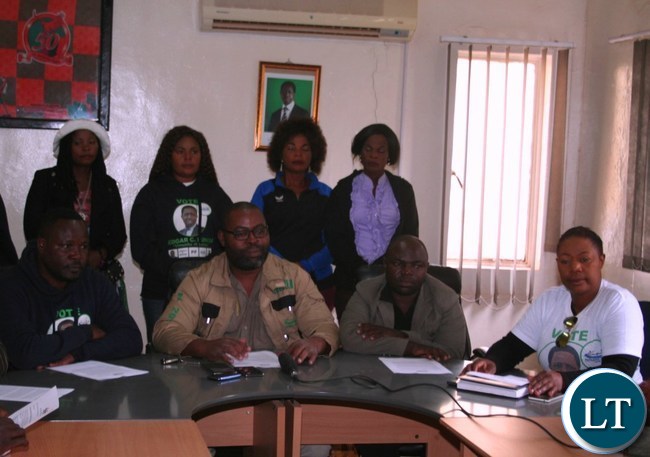 Patriotic Front (PF) provincial chairperson for North Western Jackson Kungo has said offered to sponsor the opposition United party for National Development (UPND) councillors who have been summoned by their party leadership to attend a caucus meeting in Lusaka.
UPND has asked its councillors countrywide to attend a meeting scheduled to take place in Lusaka at Kupark Lodge in Chilanga.
According to an internal memorandum dated August 2, 2018 addressed to all councillors and signed by party Secretary General Stephen Katuka, the councilors have been asked to meet their own expenses.
Mr. Katuka has asked the civic leaders to meet their travel, lodging and food expenses and offered to negotiate for rates on their behalf at the lodge in order to reduce the expenses they are to incur during the caucus meeting aimed at finding a lasting solution to the predicament that has befallen the party.
He insisted that it was of great importance that all councillors turned up for the meeting because the meeting would strategise on how to manage party activities including membership retention.
But Mr. Kungo said it was ridiculous for the UPND to summon its councillors across the country to attend a party caucus meeting using their own resources without regard for the challenges they were going through.
"How do you expect councillors from as far as Chavuma in North-Western Province to sponsor themselves for a party function? I think this is not fair," he said. He added that he was ready to pay for councillors to allow them attend their party meeting in Lusaka.
[Read 98 times, 1 reads today]