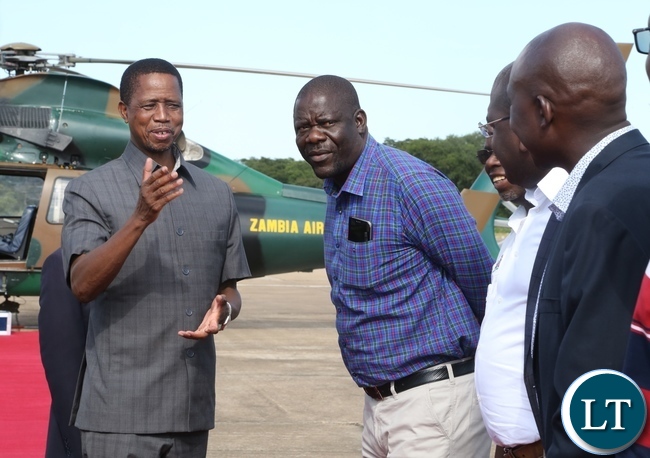 The Patriotic Front-PF Secretary General Davis Mwila says more development is coming under the ruling party as its leader and President Edgar Lungu has committed to delivering development to all parts of the country.
Mr. Mwila said this in the tourist capital at the Livingstone PF Fundraising dinner held at the Road Lodge where he raised two hundred thousand kwacha (K200, 000) for party mobilization towards the 2021 general election.
The PF Secretary General has also called on the Livingstone business community to support the party.
Meanwhile, Mr. Mwila has said the PF intra-party elections for all the Provinces at constituency, district and ward level to be held later this year in readiness for the 2020 national convention, will not break the party but make it stronger.
He says the PF is a democratic party that allows members to exercise their right to contest hence the intra-party elections to be followed by the convention.
And Southern Province PF Chairperson, Lawrence Evans has noted that indicators are that people are tired of working with the opposition and now want to work with the ruling party to foster development.
He has since appealed to opposition party members to freely join the PF as it is a party that is delivering development.
And PF Livingstone District Chairperson Sibeso Sianga has said the district wants to ensure that the PF wins the Livingstone constituency seat and wards in the 2021 elections.
Mr. Sianga says the party is seriously preparing for the general election in 2021 to mop up as many seats as possible in the district.
[Read 59 times, 1 reads today]