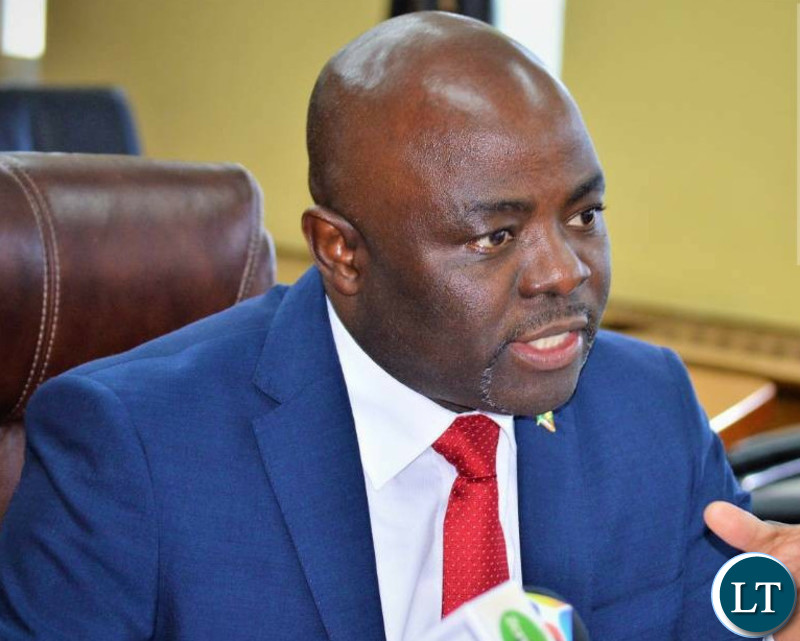 Home Affairs Minister, Stephen Kampyongo says Zambia has started the process of modernising the issuance of passports to electronic ones in a bid to easy the movements of people in the SADC region.
Mr. Kampyongo says Zambia has so far engaged the Republic of South Africa to formulate frameworks that will allow authorities to easily facilitate the movements of people and goods between the two countries.
Speaking in Pretoria in South Africa, Mr. Kampyongo explained that preparatory engagements between the two countries to modernise passports to electronic passports follows the establishment of a Bi- National Commission (BNC) which was recently signed by President Edgar Lungu and his South African Counterpart, Cyril Ramaphosa.
He stated that a Memorandum of Understanding (MoU) is expected to be signed soon once the consultation process is completed
Mr. Kampyongo noted that the modernisation of civil rights registration and electronic passports will spur development in the SADC region as skills transfer among countries will easily be facilitated especially among the youths.
He has since called on Zambians living in South Africa who do not have adequate immigration documents to legalise their stay in that country in order to avoid inconveniences once the electronic passports come into operational.
The Home Affairs Minister is in South Africa to hold bilateral talks with his counterpart and Minister of Police in that country as a follow up of some of the agreements which were recently signed during the South African President's visit to Zambia.
This is according to a press statement issued to ZANIS in Lusaka today by First Secretary for Press and Public Relations at Zambia's High Commission to South Africa, Naomi Nyawali.
[Read 258 times, 1 reads today]