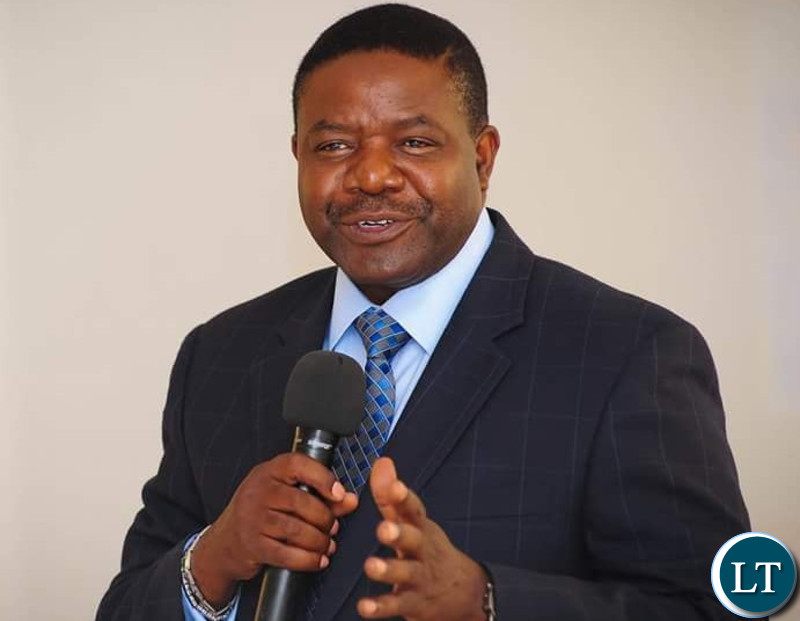 By Sunday Chilufya Chanda
Over the last few hours social media activity has been in frenzy reminiscent of Brownian motion.
Feverish discussions in cyber space and elsewhere have been agitated by Mr Chibamba Kanyama's alarming tweet to the effect that the International Monetary Fund (IMF) has "withdrawn" its representative in Zambia, and "does not plan to have a replacement anytime soon". He went on to paint a gloomy picture putting Zambia in the same category with countries that were in dire economic straits.
Given his academic background and professional standing, Mr Kanyama's tweet was taken by many in the cyber public and elsewhere, as the infallible gospel truth. As it turns out, our brother is flesh and blood and is consequently prone to error from time to time; by design or by default.
Mr Kanyama is a man of considerable letters- at first degree level having double Majors in Economics and Mass Communication and other respectable post graduate qualifications and Masters Degrees.
He is also immensely experienced in handling corporate affairs having held various top level portfolios in the private and quasi-government sectors as well the IMF.
It is therefore baffling that a man of such a renowned pedigree would make such rudimentary errors and be the vector of such contagious and grievous hearsay laced with a subtle tinge of malevolence. The sad irony is that the contagion has the potential to harm Chibamba's credibility more than anybody else. One cannot help but question the whys and wherefores of his rashness.
It is good that he has retracted his earlier position but his mild "retraction" is not commensurate with the extent of the malignant nature of the malady.
His indiscretion comes barely hours after the Central Bank Governor Dr Denny Kalyalya cautioned the opposition and economic doomsayers against issuing reckless remarks that have the potential to misrepresent the status-quo and discourage investment in Zambia, consequently harming the economy.
We all need to practice responsible patriotism which says ZAMBIA FIRST!
Aristotle said something like" A citizen is a citizen because he has a certain duty to undertake in society and that constitutes his right to be a citizen"
We need to be Patriotic. Being in opposition doesn't entail opposing everything and anything including those things that benefit the ordinary man and are good for posterity.
Being in opposition also doesn't mean wishing ill for the country with the intent of making the ruling party look bad.
Our Head of State His Excellency President Edgar Chagwa Lungu is President for all; he has noble intentions. He is on the right path and ought to be supported by all.
There must be no reverse patriotism. The opposition is a vital necessity for the proposition of alternative ideas besides providing checks and balances.
We may not always agree, but we always need to stand as one under the green, red, black and orange flag with the eagle flying high.
Patriotism is love of country. You cannot love your country by wishing ill of those the people have chosen to put at the wheel.
Their fate is your fate. We don't always have to agree, but we must find the common ground, we must build bridges across our differences to pursue the common good.
You cannot be patriotic without a conscience. When we lose our conscience; we lose our souls and then we lose our nation.
We give our brother Chibamba the benefit of the doubt as we doubt that he would wish economic ruin upon his country.
Let this be a learning curve for him. As he tries to share his knowledge and expertise, we call upon him to always exercise the social and economic wisdom he has become famous for. Let him be reminded Knowledge without wisdom can tarnish the reputation of even the most eminent just as it can unwittingly turn patriots into dogmatists.
To whom much is given; much is expected.
The Author is PF Media Director At the Patriotic Front Secretariat Lusaka
[Read 86 times, 1 reads today]