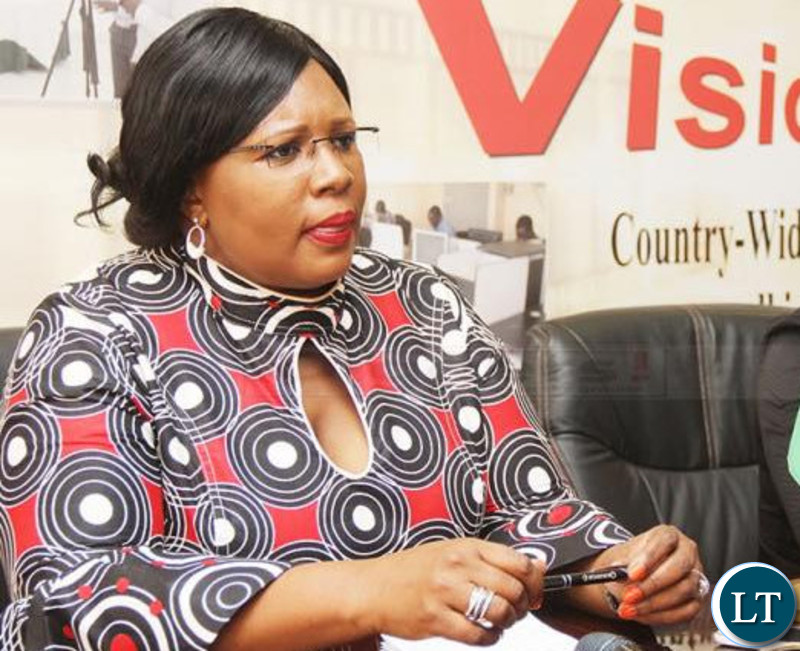 Information and Broadcasting Services Minister Dora Siliya today met US Ambassador to Zambia Daniel Foote and discussed a wide range of issues mainly surrounding the media sector.
Mr Foote was accompanied by new US Embassy Public Affairs Officer Sean McIntosh And Information Specialist Zarina Geloo.
Ms Siliya informed the Ambassador that her Ministry is in the process of rebranding itself to focus more on its core mandate of facilitating Government Information, Media Development, Film Development and Theatre Development in the country.
"Our role is to provide information as well as get feedback from the public. But we are also responsible for film and theatre and yet my Ministry is not structured in such a way that it can cater for film and theatre. We are also responsible for media development, or the business of media. Therefore, there is need to reorganise the Ministry to suit the mandate," Ms Siliya said.
She said her Ministry has drafted a Cabinet Memorandum to seek Cabinet approval to facilitate the Ministry's rebranding.
Ms Siliya said many citizens believe her Ministry is responsible for cyber laws, while others believe it is in charge of broadcasting only, which is not the case. The Ministry of Transport and Communications is in charge of the Information and Communications Sector in Zambia and deals with laws regarding cyber security.
"Even our name needs to be looked at, we just don't do broadcasting," Ms Siliya said.
And Mr Foote commended the Zambian Government for its vigour in drafting the Access to Information Bill but wondered why it has not been taken to Parliament for legislation to which the Minister replied that the Ministry of Justice have concluded their part and will write to her soon.
"It is active now. The question I always ask is what is it that we are trying to achieve? And we are clear as Government about what we want to do. I just need to emphasise that this law is about our citizens and their right to know. It's not just about journalists alone," she said.
Mr Foote said the US Government is ready to help Zambia complete the process if called upon.
He said that the American Government has helped Zambian journalists through exchanges and training in investigative journalism. The US has also trained local Disc Jockeys in journalism skills.
"We have annual exchanges, and we workshops for journalists in Livingstone, Chipata, and we have trained DJs in journalism basics.
The Minister assured the Ambassador of freedom of the media in Zambia and expressed concern that many journalists have aligned themselves with political parties and, therefore, have compromised on their own independence.
"I don't call anybody in the media, I just read stories in the media as they are written. The biggest problem in the media is that journalists are poorly paid, and, therefore, are liable to being easily compromised," she said.
Regarding the film industry, she said there is need for clarity in policies to ensure young creative minds excel in the industry like in the US, Nigeria and India.
Mr McIntosh informed the Minister that he is in contact with the National Arts Council to bring in a film director from the US to have a session with Zambian artistes, and Mr Foote, who has acted in a Hollyhood film encouraged the Ministry to support the film industry.
[Read 171 times, 1 reads today]