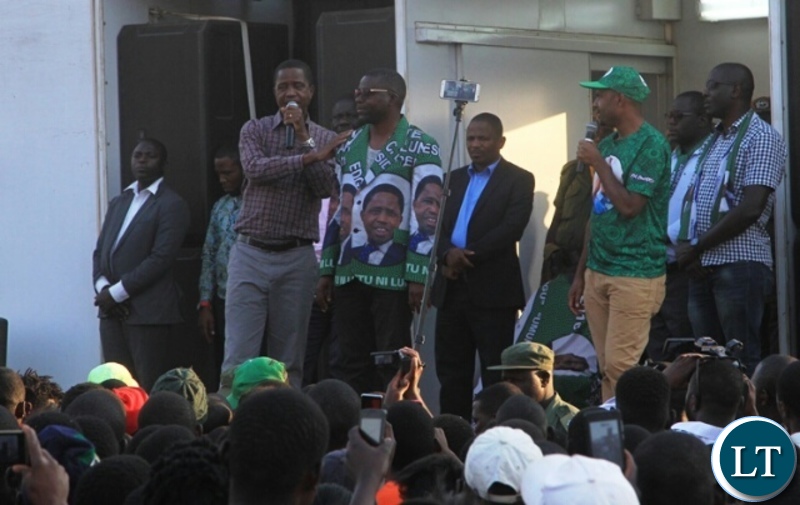 President Edgar Lungu says he is disappointed that campaigns for the Kasenengwa Parliamentary by-election are centred on tribal lines.
Speaking during a public rally at Chiparamba Sub-Centre yesterday, President Lungu said he has heard reports about people questioning whether Patriotic Front (PF) candidate Sensio Banda is Ngoni or Chewa.
The President stated that people should be concerned whether Mr. Banda will bring development to the area once ushered into office and not worry about his tribe.
He said there is need to promote unity in the country through the 'One Zambia One Nation' motto and avoid tribal politics.
And the Head of State urged people in the area to vote for the PF candidate saying it will be easy to work with him than an opposition Member of Parliament (MP).
He further took a swipe at MPs that have stopped visiting their constituencies stating that he is aware that some the law makers have become big headed by not visiting people who voted them into office.
President Lungu added that PF promotes humble leadership because power belongs to the people.
He told Mr. Banda to closely work with the people once elected and continue with developmental projects left by the late Victoria Kalima.
Meanwhile, Chief Mishoro of the Ngoni people has thanked President Lungu for declaring Kasenengwa as a district.
He however, said his chiefdom has continued to face a number of challenges such as bad roads, inadequate health posts and lack of communication network among others.
Chief Mishoro appealed to government to consider connecting his palace to the national grid as it is only 6km away from the main power line.
He said this when President Lungu paid a courtesy call on him at Chiparamba Day Secondary School.
And President Lungu said he had taken note of the challenges highlighted by the traditional leader and promised to have them addressed.
He said government is currently constructing more than 1, 000 communication towers in the country to improve network accessibility.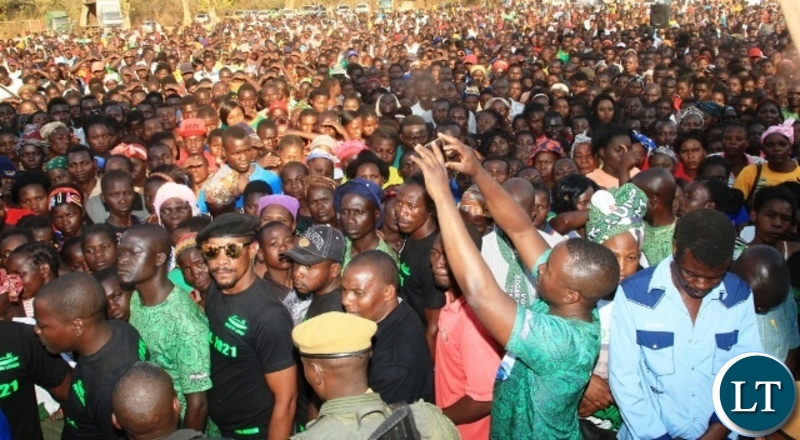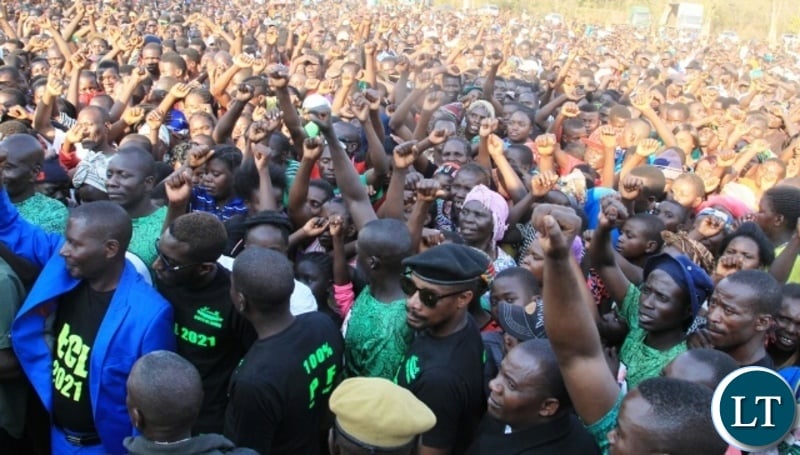 [Read 105 times, 1 reads today]