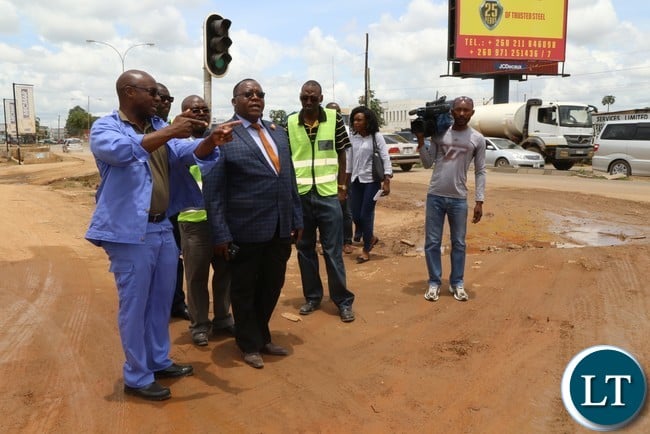 The Technical Committee on Project Implementation and Monitoring has instituted investigations into a case where some foreign contractors are said to be obtaining work permits for their workers using false job titles.
This came to light when the committee monitoring team led by Special Assistant to the President for project implementation and monitoring Andrew Chellah conducted an inspection of works at Ntumpa Secondary School in Kasama, where they raised concerns.
A Chinese national who was found supervising workers said he could not answer to queries over works at the site because he was only a bricklayer.
Mr. Chellah and his team were surprised that despite the work permits for the foreign nationals indicating site managers as their substantive positions, the individuals were in fact bricklayers.
The delegation also learnt that workers on the project were being underpaid.
And Labour Commissioner Chanda Kaziya said he will engage the immigration department on the matter.
Mr. Kaziya said obtaining a work permit on false pretext has serious legal implications.
He added that his office will ensure the contractor begins to comply with the minimum wage and other requirements in the Labour Act.
[Read 126 times, 1 reads today]