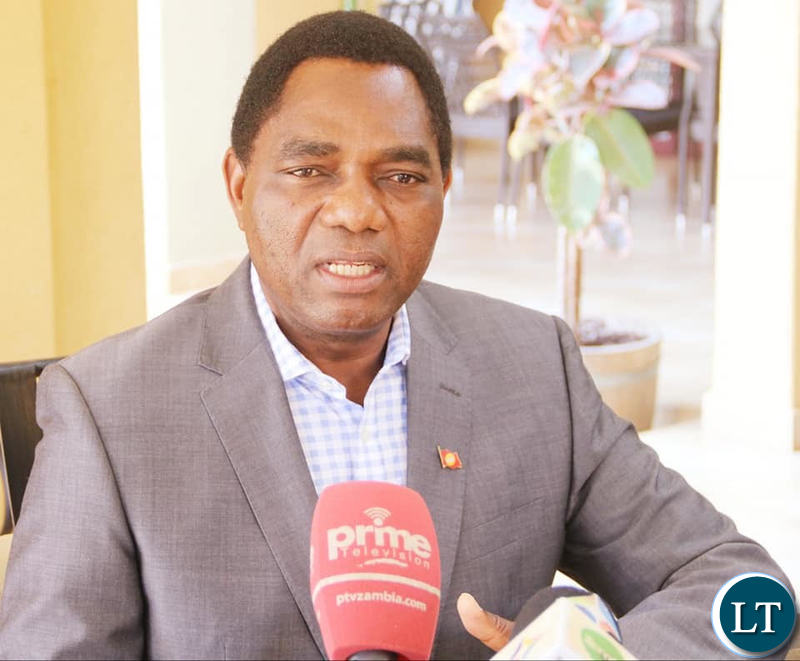 The Zambia Republican Party (ZRP) has called on Director of Public Prosecution, Lillian Siyuni, to consider instituting criminal proceedings against United Party For national Development (UPND) leader Hakainde Hichilema for his allegations of corruption against constitutional court judges.
Mr Musoma said his party, the ZRP, is greatly concerned that alleged failure to cite Mr. Hichilema for contempt may be sending a wrong public signal.
Mr. Musona said that the response by Constitutional court president Hilda Chibomba confirmed what the then Acting Chief Justice Marvin Mwanamwamba stated that the Constitutional Court is aware of contemptuous remarks by Mr. Hichilema but wondered why the Court did not cite him for contempt.
ZRP President Wright Musona said that the court will afford Mr. Hichilema a free and fair trial to prove allegations of corruption among constitutional court judges.
Mr Musona has welcomed the response from Constitutional Court Judge Hilda Chibomba where the court noted the complaint against Mr. Hichilema over alleged contemptuous remarks against three judges of the Constitutional Court.
Lufwanyama resident Henry Chilombo has written to the constitutional court, the Chief Justice and the DPP to complain against Mr Hichilema's alleged contemptuous remarks against judges of the Constitutional Court, namely, Palan Mulonda, Mulenga Mungeni and Annie Sitali.
[Read 82 times, 1 reads today]