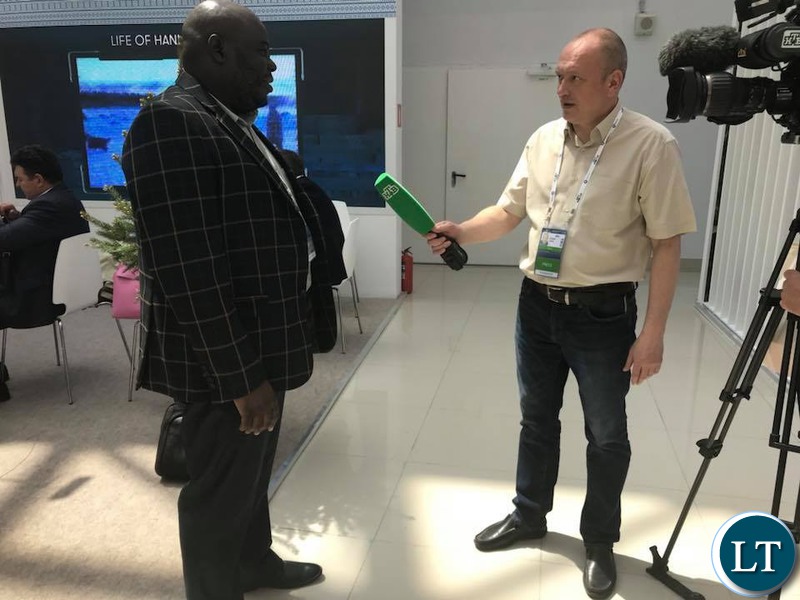 Economics Association of Zambia President Lubinda Haabazoka has charged that the London based Africa Confidential is not a credible source of news about Zambia.
Dr Haabazoka said Africa Confidential only speacilises in painting Zambia and Africa in general in the negative light.
"My role as EAZ President comes with a lot of responsibility especially where it comes to public perception about the state of the economy in Zambia. I receive queries on many issues from investors, households and other stakeholders. I have however noted that the source of concern mostly is coming from information being released by a source called African confidential. I have never paid attention to this "media house" until today when a stakeholder sent a query to verify a story published by that outlet," he said.
"The African confidential on its page mention that they have been publishing since 1960. A brief check on their websites has concluded that they have no article on any African country that is positive. Theirs is to paint a gloomy picture about Africa therefore making potential investors become skeptical," Dr Haabazoka said.
"Us Africans continue glorifying their reports denting our image making it even difficult for ourselves on the international stage. You want to go for holiday they say you are an immigrant. They come here, they are tourists and potential investors. Let us be wary of such institutions that will always look for negative things but never mention positives."
He added, "Yes we have our rough patches and we have our good patches. It's better to report both!!!! I would accept criticism from the Mast, Daily nation, News Diggers, Times of Zambia, Daily Mail among others but not from people that have no idea of calculating wealth in Africa. A villager in Namwala might not own a personal jet but can be worth a million dollars but still leave in a mud house. Cattle is the secret."
"A shop owner in kitwe might own just one outlet for 50 years without expansion but that does not mean that their business is dead. That business has probably expanded and has built the owner houses, bought cars, send children to school, supporting them he extended family and also developed a farm. Africa is different and we need to understand differently."
He says ,"In some cases, The Zambian middle class is way better than the middle class of certain western countries."
[Read 128 times, 1 reads today]