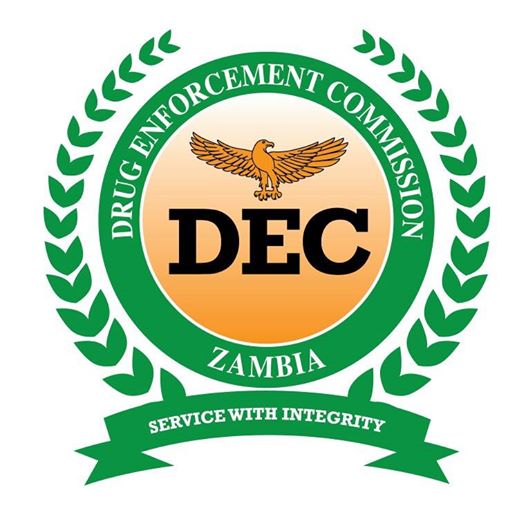 The Drug Enforcement Commission (DEC) has expressed concern over allegations by the Judiciary and Allied Workers Union of Zambia (JAWUZ) President Peter Mwale that the 10 court officials arrested in connection with the disappearance of 24 Kg of cocaine at the Lusaka Magistrates Court are being victimized by the commission.
DEC Deputy Public Relations Officer, Kamufisa Manchishi denied the allegations stating that the Commission's involvement in the investigations of the disappearance of cocaine which was part of other exhibits in an active case is the resultant offense of drug trafficking arising from the theft.
In a statement issued to ZANIS in Lusaka today, Mr. Manchishi pointed out that the case involving theft of the drugs was actually reported by the Judiciary to the Zambia Police and DEC.
He explained that it is the Commission's mandate to investigate such a case without fear or favour, including summoning any officers connected to the alleged theft in order for them to be cleared or eventually arrested and presented to court for the due process of the law to take its course.
Mr. Manchisi said the Commission will give an update on the matter in conjunction with relevant security wings once investigations are completed in order to avoid jeopardizing the case.
The DEC deputy spokesperson called on Mr. Mwale to exercise restraint and portray behaviour befitting a leader of judicial officers by avoiding to peddle unfounded allegations.
Mr. Manchishi said DEC operates on an open-door policy and members of the public, including the JAWUZ President, are free to come forward with any information they might have regarding the disappearance of the drugs.
He urged Mr. Mwale to lodge a formal complaint to allow for investigations into the alleged torture claims than tarnishing the image of innocent security officers who are performing their mandate in a professional manner.
Yesterday, a combined team of DEC officers and security personnel apprehended more than 10 court officials at the Lusaka Magistrates Court Complex for allegedly replacing 24 kilogrammes of original cocaine with fake stuff which was evidence in an active case.
[Read 109 times, 1 reads today]