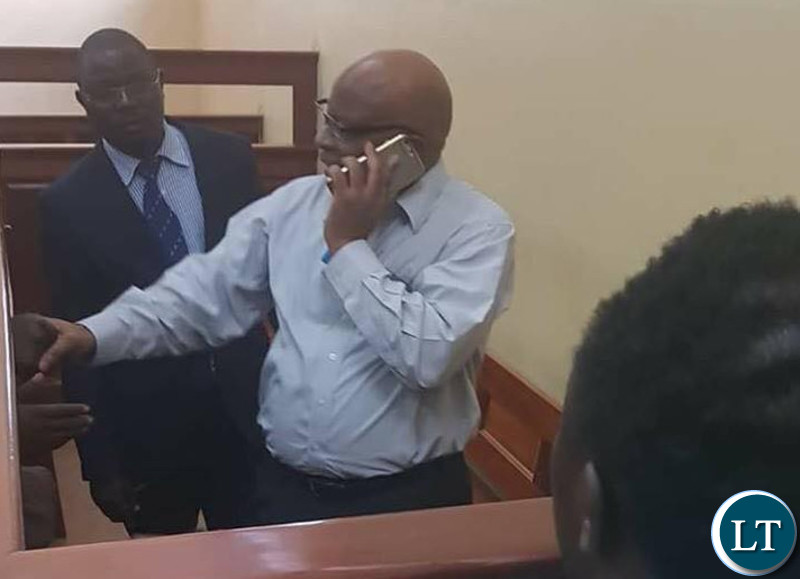 Transparency International Zambia has charged that Dr Nevers Mumba received a lighter sentence after he was convicted of abuse of office by the Lusaka Magistrate Court.
TIZ President Reuben Lifuka in a statement said in welcoming the conviction and judgement passed on Dr. Mumba, his organization would like to echo the sentiments passed by the Anti-Corruption Commission (ACC) that even when they welcome the court ruling, they are worried by the sentence handed to him which they strongly believe will have little or no impact on would be offenders serving in various capacities including those serving in similar positions that were once held by Dr. Mumba.
"This should not be looked at as an isolated case, it speaks to the weakness of the systems we have in place as country to address the issue of corruption, especially in the form of abuse of authority at the highest levels. Even now, we have public officials abusing the authority entrusted to them by virtue of the offices they occupy. We have a very weak sanctioning environment as a country that can deter abuse of authority," Mr Lifuka said.
"This is not the first we have seen someone being convicted for abuse of office and we feel that cases such as Dr. Mumba's may not necessarily act as a deterrent. The delays in the investigations, prosecution and final disposal of such cases do not serve well at all to stop this vice."
Mr Lifuka said TIZ has been categorical on such cases that there should be a systemic process that will help the country fight corruption and abuse of office and not going by it selectively.
"A holistic systemic approach to fighting the abuse of office existing in many public institutions will be more meaningful and will yield better results than individual arrests which in most cases don't even result in convictions. As TI-Z we do not take pleasure in seeing people going to jail, but on matters involving abuse of one's office for private gain, we strongly condemn and feel our society needs to have leaders who demonstrate good leadership and plant good seeds of integrity, accountability and transparency and also lead by example," he said.
"This is not a story in itself, the issue is about the weakness of our systems which allows for such abuse of office.
This should be the topic that we should be addressing and which we are challenging the government to address."
[Read 41 times, 1 reads today]