1.Police tear gas MMD President Nevers Mumba while addressing his party members in a small hall in Lundazi  – December 2015
Click here for full story

2.Police throw tear gas canisters into a room filled with UPND supporters at Lusaka Central Police station – August 2012
Click here for full story or Click here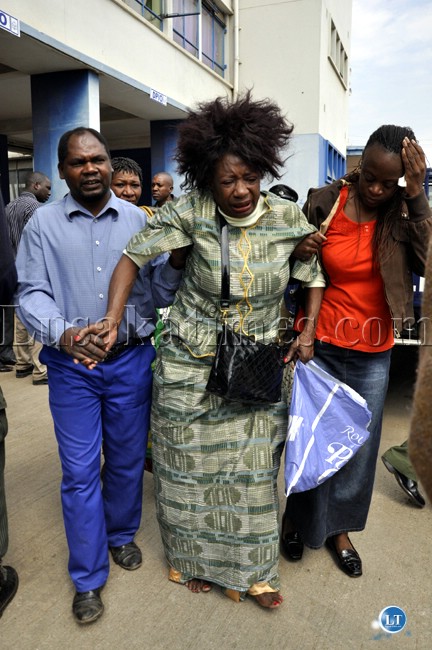 3.HH was teargassed because he refused to come out of his "Secret Bunker"-Frank Bwalya – April 2017
Click here for full story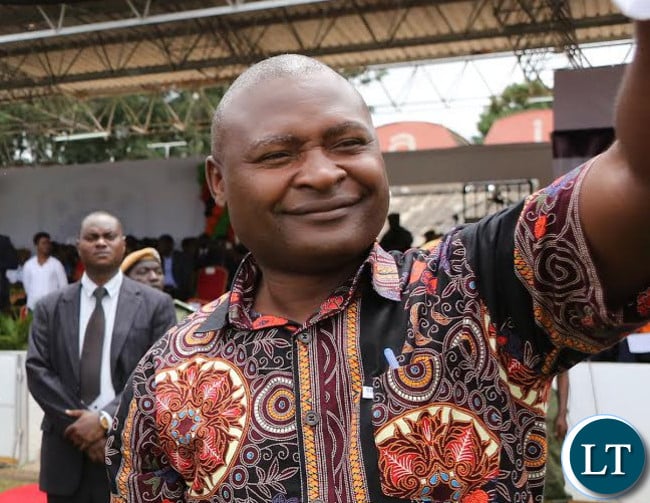 4.. Police disrupt church services in Lusaka using tear gas- January 2018
Click here for full story
5.Police tear gas mourners at a funeral house in Mambwe – March 2014
Click here for full story
6.Police tear gas fans and players at Heroes Stadium during a match- March 2017 (not in a building but poorly executed nonetheless)
Click here for full story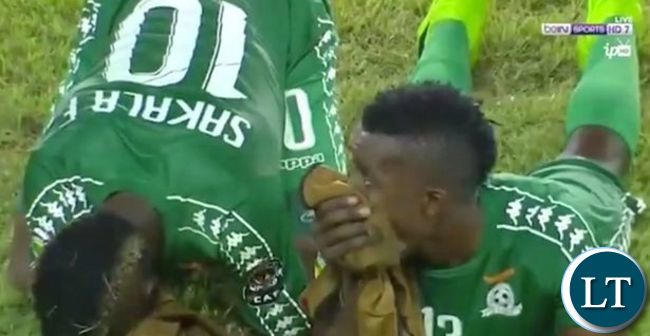 7.HH and his leadership teargassed by Police – March 2016
Click here for full story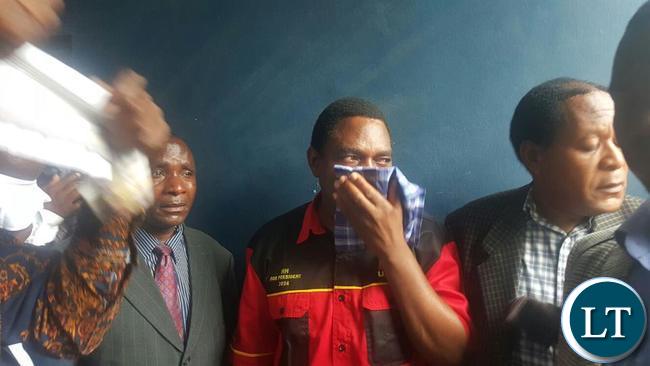 8.Coffin of murder victim dropped and broken as Police fire teargas at mourners – February 2015
Click here for full story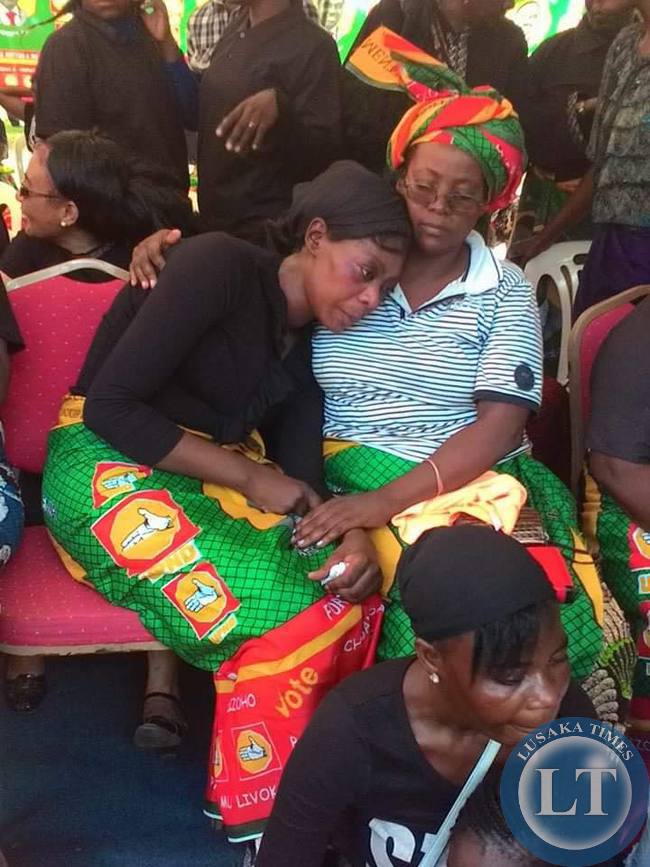 9.Police teargas and beat up Solwezi residents gathered for UPND rally-September 2015
Click for full story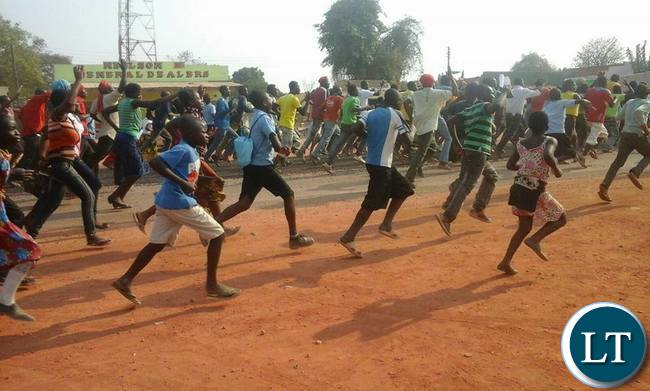 10.There was chaos in Luanshya as Police teargassed the entire Luanshya Central business district- November 2015
click here for full story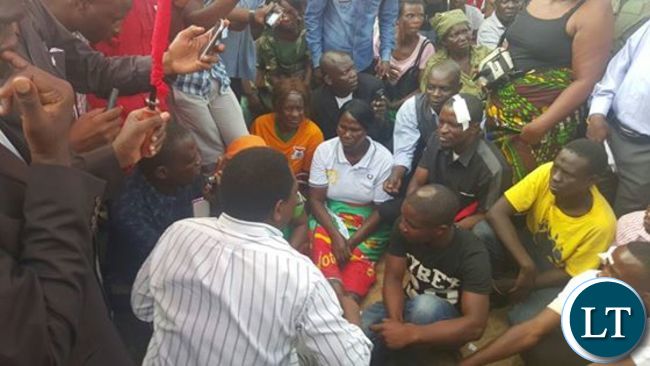 11.Police throw tear gas into a female hostel at the University of Zambia Great East road campus which lead to the death of female student,Vespers Shimuzhila- October 2018
Click here for full story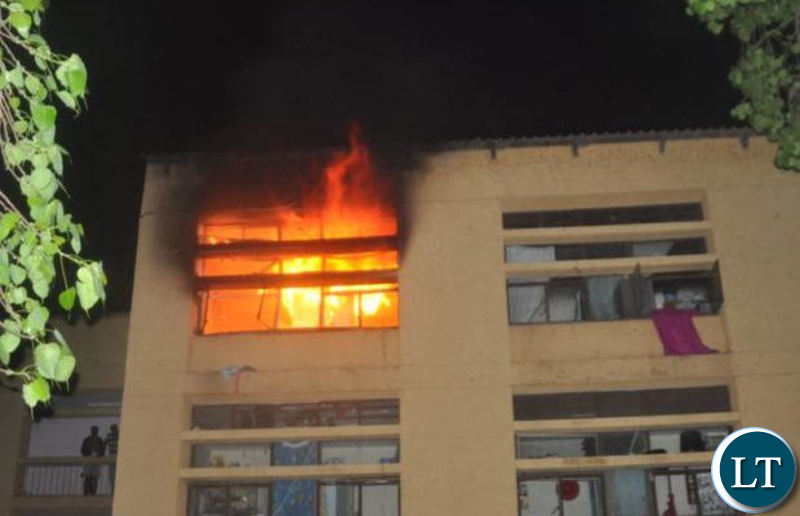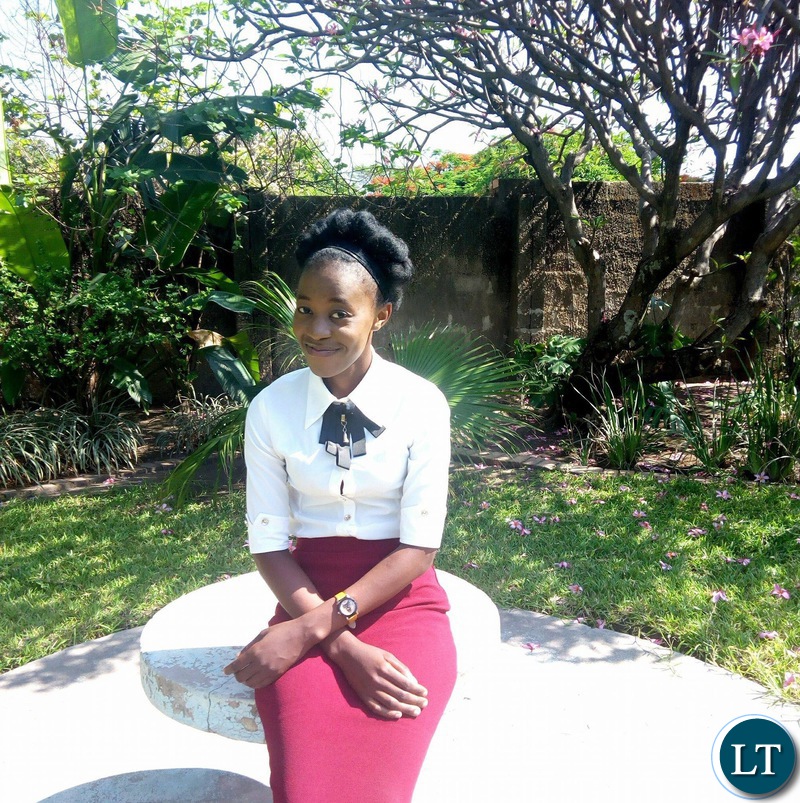 What is Tear Gas
Tear gas, formally known as a lachrymator agent or lachrymator is a chemical weapon that causes severe eye and respiratory pain, skin irritation, bleeding, and even blindness. In the eye, it stimulates the nerves of the lacrimal gland to produce tears.
Risks associated with Tear Gas use
As with all non-lethal, or less-lethal weapons, there is some risk of serious permanent injury or death when tear gas is used. This includes risks from being hit by tear gas cartridges, which include severe bruising, loss of eyesight, skull fracture, and even death.A case of serious vascular injury from tear gas shells has also been reported from Iran, with high rates of associated nerve injury (44%) and amputation (17%),[9] as well as instances of head injuries in young people.
While the medical consequences of the gases themselves are typically limited to minor skin inflammation, delayed complications are also possible: people with pre-existing respiratory conditions such as asthma, who are particularly at risk, are likely to need medical attention and may sometimes require hospitalization or even ventilation support. Skin exposure to CS may cause chemical burns or induce allergic contact dermatitis.When people are hit at close range or are severely exposed, eye injuries involving scarring of the cornea can lead to a permanent loss in visual acuity. Frequent or high levels of exposure carry increased risks of respiratory illness.
Source: Wikipedia
[Read 119 times, 1 reads today]