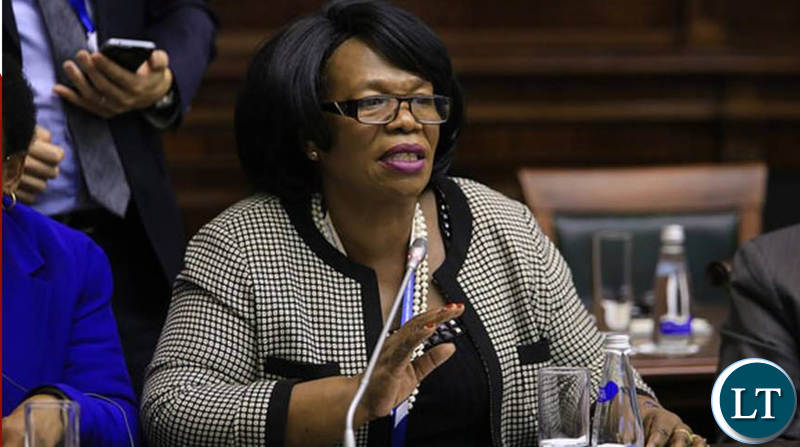 Minister of Higher Education Professor Nkandu Luo has disclosed that the University of Zambia Schools of Engineering and Mines will be put together and will be called the UNZA School of Engineering built Sciences Mines and Minerals by the year 2019.
Prof Luo made this revelation in parliament during the presentation of her Ministerial statement in relation to the events of October 4 riots which resulted in the death of a fourth year Education Student Verspers Shimuzhila who died out of suffocation following the firing of the tear gas by the Police.
The Minister says this decision has been reached by Cabinet as one of the medium and long term measures to improving security at the University of Zambia.
" in this regard I have directed UNZA Management to immediately Institute investigations to establish the true motive of the riots as she believes that the riots were initiated by outsiders and not by the population of UNZA",she has said.
Prof Luo has further directed the Management to undertake a comprehensive review of the security position and regulated requirements and present a report to her Ministry within a week.
The Prof adds that in further enhancing security interventions at the Campus a fence will be put and the University will introduce an electronic access control and set up CCTV Cameras adding that squatters in hostels will be reduced as not all squatters are bonefide students.
Prof Luo has also disclosed that the Schools of veterinary medicines and Agriculture will be joined together and become UNZA School of Agriculture and Veterinary Sciences while the School of Medicines will be changed to UNZA college of Medicines and Health Sciences of which both Schools will be moved from the Great East Road UNZA Campus.
Meanwhile, she has indicated that gherkin school of Education will be the only School that will remain at the campus and will be called UNZA College of Education.
The Minister has maintained that riots at UNZA were organized by outsiders and all those behind the riots will be dealt with.
[Read 318 times, 1 reads today]