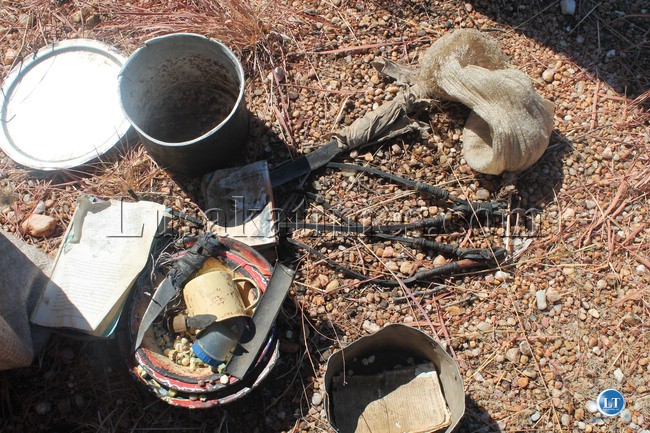 A research by the National Museum Board has revealed that the Mailoni Brothers did not use witchcraft to kill their victims and elude law enforcement Agencies.
According to the research, the three brothers were motivated by their desire to rule Luano Valley in Mkushi Central Province and to be feared by the people in the area.
Lead researcher Alice Salasini said during the launch of the Mailoni brothers' exhibition in Lusaka that if the three brothers had another life, more people would have been killed but a lot of people survived including their elder brother.
"I get very much disappointed, when we can't explain anything we resort to witchcraft, we miss out" Ms. Salasini said.
And Second Deputy speaker of the National Assembly Mwimba Malama has urged the film industry in the country to consider producing a movie on the Mailoni brothers' story based on research findings.
He said the movie will allow many people to learn about the activities of the three notorious brothers which saw them kill ten people in seven years and displace 750 families from 2006 to 2013.
The three infamous brothers Stephano, Fabiano and Tika of Mkushi were gunned down on 25th June by a combined defence security after a tip off from one of the members of the public.
Among those killed was a doctor from the Flying Doctor Service.
[Read 1,002 times, 9 reads today]