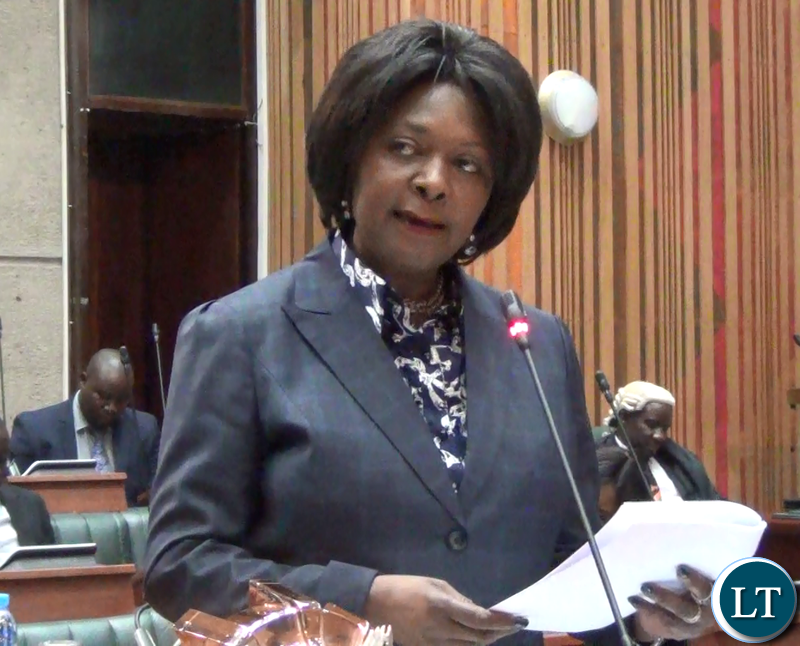 Minister of Finance Margaret Mwanakatwe has said the constitutionality of debt repayment obligations, make it difficult for the Government of Zambia to conceal any debt or to default.
"It just cannot happen," she affirmed, and further clarified that, "the quarterly adjustments in the figures have been due to new disbursements from loans that were previously obtained and for which projects are ongoing."
Mrs.Mwanakatwe said this when she addressed over 30 investors from Asia, The United States of America, The United Kingdom and Mainland Europe, during a Standard Chartered Bank organized investment forum held on the sidelines of the ongoing Annual Meetings of the International Monetary Fund and the World Bank. The forum was held at the Ritz Carlton Hotel, yesterday afternoon in Bali.
Asked about the Chinese portion of the country's debt portfolio, Mrs. Mwanakatwe assured the investors that the total debt owed to China was below 30% and that measures were being implemented to ensure that Zambia remained within sustainable thresholds for both domestic and foreign debt.
She informed the investors that the process of asset and liability management for the loans obtained from China, which process began during the FOCAC meeting, was now in motion.
Mrs. Mwanakatwe also indicated that the Government of Zambia is resolved in focusing on access programme financing from multilateral and bilateral partners and to a lesser extent, concessional financing, to supplement its domestic resource mobilisation drive.
The Minister affirmed that the Loans and Guarantees Authorization Act of the Republic of Zambia, currently assigns the mandate of loan contraction to the Minister of Finance, and she added that, "therefore, no Ministry or Province has been able to contract any loan without input from the treasury, my Ministry."
The Minister also said the new mine tax regime is an initiative towards policy stabilisation and predictability for the sector.
The Minister said through several tax measures announced in 2019 National Budget Speech, domestic resource mobilisation will be strengthened to ensure that obligations such as debt servicing, and programmes related to social development and economic growth are not derailed.
She told the investors that manufacturing, the agriculture value-chain, tourism, energy development, the precious metals sub-sector, and infrastructure development through public private partnerships, offer the greatest prospects for green-field investments.
She was accompanied to the forum Secretary to the Treasury Fredson Yamba, Deputy Secretary to the Cabinet for Finance and Economic Development Christopher Mvunga, Bank of Zambia Governor Dr. Denny Kalyalya, Ministry of Finance Permanent Secretary for Economic Management MUKULI CHIKUBA, and Ministry of National Development Planning Permanent Secretary Chola Chabala.
As part of the day's events, the delegation also attended the launch of the Africa Financial Markets Index, the 2018 Commonwealth Finance Minister's Meeting, The IMF Africa Group One Constituency Meeting, and the closed door IMF briefing on economic developments in sub-Saharan Africa for Finance Ministers and Central Bank Governors.
Issued by:
Chileshe Kandeta
For Ministry of Finance
[Read 106 times, 1 reads today]