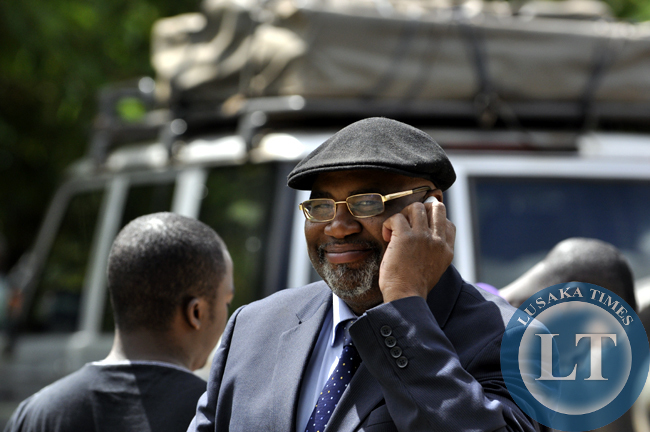 All Peoples Congress Party President Nason Msoni says it is the duty of political leaders in individual parties to ensure that cadres do not commit crimes in their names.
In a statement issued to the media, the APC leader said he believes that violence does not resolve anything hence the need for leaders to stop protecting cadres who commit crimes in their names.
Msoni noted that it is only by ensuring that those who abrogate the laws of the land face the wreath of the law which will curtail the vice in the politics of the country.
"It is my lifetime conviction and belief that violence does not resolve matters but rather it aggravates it even further.
"Perpetrators of violence should never be protected or shielded from prosecution as that is the only way to ensure that would be offenders are curtailed from engaging in the vice.
"As a President of a Political Party I believe that individuals should not commit crimes in the name of either the President or a an institution hence my promise is that no one will use my name or the name of the political outfit to commit heinous crimes against Zambians," he said.
He added that those given the responsibility to lead should use the positions to protect citizens from being maimed.
"No cadre should be allowed or encouraged to maim citizens for political expediency or to intimidate or to cause to be lawless using the veil of our political outfit.
"Those given an opportunity to lead, whether in power or opposition I believe, should use the latitude of their offices or/and positions to end the willful reckless proliferation of all offensive weapons," he said.
He further noted that one's political ambitions should never be recklessly sustained and defined by a trail of blood of innocent citizens.
"As a seasoned Democrat, I believe that it is our duty to ensure that all fundamental freedoms as enshrined in the Republican constitution are guaranteed and that one's political ambition should never be recklessly sustained and defined by a trail of blood of innocent citizens.
"Finally, as leaders we should all pledge to make Zambia a safe place and country for all our citizens and I for one can promise to strictly uphold the rule of law when I am given the chance by Zambians to rule," he said.
Msoni's statement comes in the wake of UPND cadres' attack on the EEP president Chilufya Tayali at the court on Wednesday.
Tayali was appearing in the Lusaka magistrates court to answer to a complaint of defamation against UPND Leader Hakainde Hichilema to which he has pleaded not guilty.
Despite being under the protection of the police as he was being ushered into the Court room, cadres outnumbered the police and pounced on him in full view of Mr Hichilema, the party Vice president Geoffrey Bwalya Mwamba, UPND Members of Parliament, Senior party members among others causing unnecessary tension at the courts.
[Read 56 times, 1 reads today]