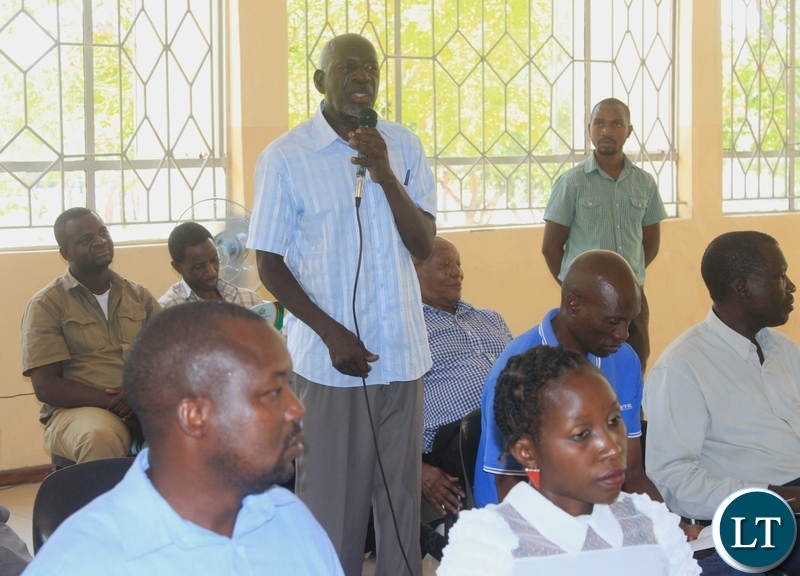 Southern Province Permanent Secretary (PS), Mwangala Liomba is disappointed with the apathy exhibited by people in the province towards the ongoing review of the Public Order Act in the provincial Capital.
Speaking at the meeting in Choma, Mr Liomba expressed sadness at the residents' failure to appreciate the opportunity government has provided for people to submit their views.
He noted that peace is the interest of all Zambians and wondered why some people cannot appreciate an opportunity to amend the Act which they criticize.
ZANIS reports that the PS has however, commended those that have turned out to make submissions adding that they will be quoted on behalf of the province.
"This opportunity will not last forever. The time to speak out is now. Those who have shunned the meeting should keep quiet after this" Mr Liomba said.
Despite having been publicized through various media, there has been a low turnout of people making submissions on the review of the Public Order Act in Choma.
And a check by ZANIS found less than 10 people making submissions per sitting, at Choma's Leon's Conference Hall.
Among political stakeholders, only the National Democratic Congress Party has so far submitted.A working group constituted to collect submissions on the review of the Public Order Act is currently in the province to receive submissions.
[Read 89 times, 1 reads today]