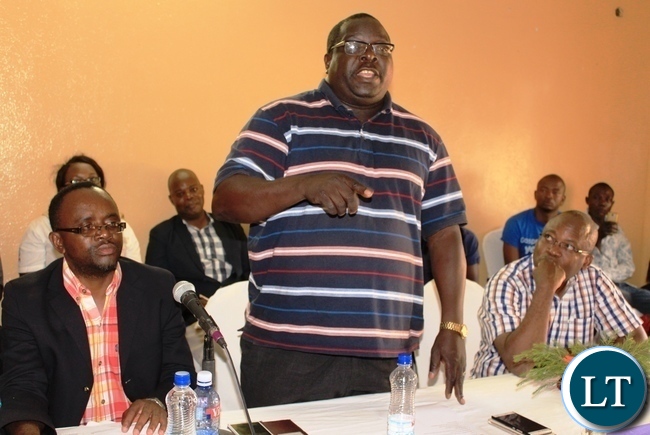 National Democratic Congress Consultant and 2021 Presidential candidate Chishimba Kambwili has asked for forgiveness from President Edgar Lungu if he has wronged him in any way.
Dr. Kambwili, a critic of President Edgar Lungu and his government who he has accused of being corrupt has also apologised to other Zambians who he may have wronged.
The Roan PF Member of Parliament has further apologised to Mpulungu PF Member of Parliament and Presidential Affairs Minister Freedom Sikazwe for calling him a witchdoctor in parliament.
He said what happened in the house of representatives was merely a light moment.
Earlier in the day, Dr. Kambwili said he will not take any action against Presidential Affairs Minister Freedom Sikazwe for attempting to punch him at Parliament on Tuesday evening.
Meanwhile, Authorities at the University Teaching Hospital in Lusaka have blocked Dr. Kambwili from donating to the institution.
Dr. Kambwili had initially taken gifts to patients at the Cancer Diseases Hospital this morning as a way of marking the National Day of Prayer.
But management at the institution through a senior official Dr. Louise Banda could not allow Dr. Kambwili to go ahead and extend his gesture of goodwill.
Dr. Kambwili, whose party shunned the prayers said he was informed that higher authorities had refused to sanction his visit to the hospital where he initially wanted to spend time and pray with patients at the cancer hospital.
He said there is no genuine repentance and reconciliation in the country and wondered why Government could not allow him to undertake humanitarian activities on an important day like this one.
Dr. Kambwili added that the current crop of PF leaders are not genuine when they talk about reconciliation.
[Read 421 times, 5 reads today]