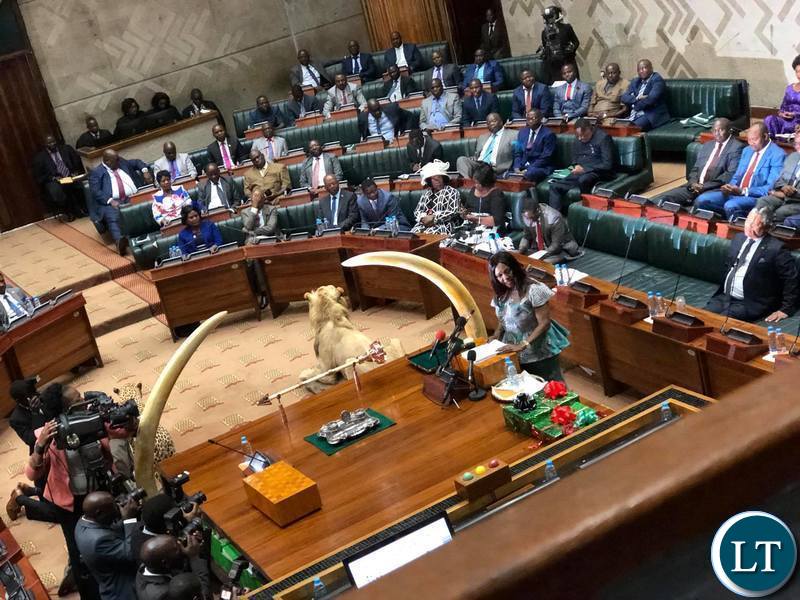 By Isaac Mwanza
Introduction
Many of us Zambians, including some Members of Parliament responsible for making laws, may not have taken sufficient time to interrogate and therefore understand the extent to which the National Assembly is involved in approving the contraction of public debt, or government loans. This article is meant to help us begin to think through whether Zambia really needs the proposed legislation that would compel government to get parliamentary approval on matters of contraction of public debt beyond the existing arrangement.
Legislation on debt contraction
Despite provisions of the Constitution of Zambia, Chapter 1 of the Laws of Zambia, requiring the National Assembly to approve contractual of public debts and loans by Government, not every loan would require parliamentary approval – with or without the much anticipated legislation. Article 207(1)(a) of the Constitution of Zambia reads:
The Government may, as prescribed raise a loan or grant on behalf of itself, a State organ, State institution or other institution
However, the catch is in Article 202 Clause (2)(a) which reads:
Legislation enacted under clause (1) shall provide for the CATEGORY, NATURE AND OTHER TERMS AND CONDITIONS OF A LOAN, GRANT OR GUARANTEE, WHICH WILL REQUIRE APPROVAL BY THE NATIONAL ASSEMBLY before the loan, grant or guarantee is executed (words in bold highlighted for emphasis).
While Article 114(1)(e) also require Cabinet to "recommend, for approval of the National Assembly, loans to be contracted by the State; and guarantees on loans contracted by State institutions or other institutions", this provision must be read together with Article 202(2)(a) as referring only to those "categories of loans which must be prescribed" by an Act of Parliament and not to every loan Government intends to contract. If that was the intention of Parliament, which I doubt it was, it would show a profound lack of understanding of how government works and a mistaken assumption that all elected governments will generally be careless.
The question then is, why shouldn't every loan contraction require approval by the National Assembly? First, let's acknowledge that there is a serious push by some quarters in our society, largely driven by some cooperating partners, for Government to quickly table legislation in Parliament to compel government to obtain Parliamentary approval for any loan to be contracted by Government.
However, if this legislation is not well thought out by the Zambian peoples and leaders themselves, it will be used as a tool for constant shut down of government or for bringing regime change, now and in future. Our politics in Zambia are polarised and our honourable members of parliament debate based on partisan lines and not necessarily in the interest of the nation.
With this kind of legislation, any government – whether the PF administration now under President Lungu or any future administration – will become haunted and incapacitated in carrying out its mandate to the people who elected them, no matter how sweet this legislation may sound now.
The people elect a party to govern the country and it is the function of the Executive to make a good bargain and, consequently, make decisions over the loans they wish to contract. If every loan the Executive wishes to bargain for is subjected to parliamentary approval, it would make the duty of the Executive extremely difficult and would in some way compromise the separation of power between the Executive, which is mandated to run the country, and the Legislature which is mandated to make laws. Such legislation as proposed, would in effect, transfer one of the key functions of fiscal management from the Executive to the Legislature, a situation which does not exist in any modern state.
Let us examine the current arrangements to determine how our Parliament gets involved in approving debt which the Executive acquires on behalf of the Republic.
The Constitution and the Loans Guarantees (Authorisation) Act, Chapter 366 of the Laws of Zambia designate the Minister of Finance as keeper of the public purse and require her to submit a comprehensive statement to the National Assembly explaining any loan being sought if Parliament considers it necessary.
However, during presentation of the National Budget, Article 202(2) makes it mandatory for the Minister of Finance to present the estimates of revenue and expenditure, and "to specify the maximum limits that the Government intends to borrow or lend in that financial year," which is then approved as an integral part of the financial estimates of revenue and expenditure for the next financial year by a resolution of the Members of Parliament.
Parliament is therefore involved in approval of the debt that Government contracts by approving the ceiling, or maximum amount of debt to be contracted, which is included in the national budget. It should only concern Parliament when and if Executive exceeded the limit it approved, but it is certainly not the function of Parliament to approve the individual loans which the Executive wants to contract. Such an arrangement would be tantamount to making the Executive subject and inferior to Parliament.
It would be advisable that Government must tread very carefully when deciding to introduce legislation on debt contraction because it may be a recipe for constant shutting down of government. Today, you may have numbers in Parliament to make it easier for Parliament to approve these loans but we must look into the future. Let's suppose in 2021 either the PF or UPND win polls but the winner has a minority representation in Parliament for the next 5 years. Do you surely expect that such a composition of Parliament would make it easy for the governing minority party to deliver on a developmental agenda which the people would have been promised, if Parliament decided to frustrate its plans to borrow for purposes of development?
There is no need to pretend that the Executive is somehow unaccountable to the people when the mechanism exist for such reporting. Government is not a business and was never intended to run like one, it does not invest for profit and generally, social goods cannot be accounted for in the same way that merchandise is accounted for.
What is required is to make the civil service accountable, not the politicians. It is the civil servants who draw up propose items for which loans are to be contracted; they draw up the budget, carry out the procurement, make the payments and do the accounting, not the politicians. If, for instance, Permanent Secretaries know that a failure to report expenditure will result in some form of sanctions, they will not allow the politicians to manipulate even expenditure.
It is because society has failed to hold civil servants accountable that we now use politicians as a cover. We are looking at the wrong set of people: no minister, not even the president, can get one ngwee out of the public purse without the civil servant. Impossible. But we have fallen for cheap trick of politicians outside government pointing to fellow politicians within government as the villains.
Conclusion
We should only pass legislation which we are convinced will work out well within the context and dynamics of our politics. We can't be experimenting on such kind of legislation or doing copy-paste to think it may work out in Zambia because it has worked out in some developed nations. In those nations, once leaders are elected to the House, they do not get whipped to follow a partisan line of debate and decision making even were they don't agree with it. If we hurriedly enacted this legislation without us sitting down to interrogate it, then we should not be surprised when this legislation is used against any sitting government at any particular period of time – now or in future. If we want to proceed with this legislation, to subject debt contraction to Parliament, let us spell out the exact details of which loans will need that approval and establish the mechanisms to ensure Parliament does not hold the Executive to ransom.
Disclaimer: Views expressed in this article do not necessarily represent any institution or associations to which I may be affiliated nor do they represent the views of this media but represent the views of the author.
[Read 193 times, 1 reads today]