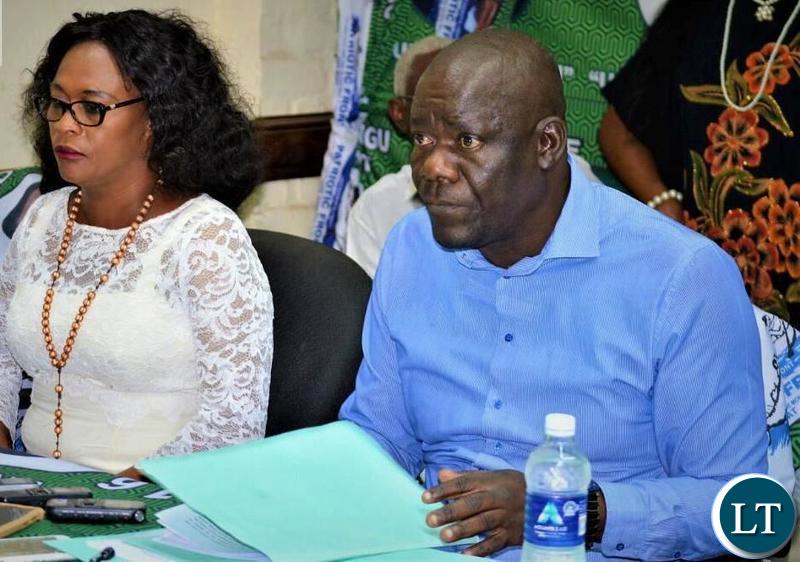 Patriotic Front Secretary General Davies Mwila says the inter-party dialogue will go on with or without the presence of the opposition United Party for National Development -UPND.
Mr. Mwila states that the inter party dialogue is not meant for the PF and the UPND but all political parties in the country who have the interest of Zambians at heart.
The PF Secretary General however wondered why the opposition UPND has chosen to abandon the resolutions arrived at during the inter-party secretaries general meeting organised by the Zambia Centre for Inter- Party Dialogue (ZCID) early this year in Siavonga.
He disclosed that they all agreed that the church will chair the dialogue with the Zambia Centre for Inter- Party Dialogue left to facilitate.
Mr. Mwila disclosed this when he appeared on ZNBC Tv2's Morning Live breakfast show.
And UPND Deputy Secretary General Patrick Mucheleka disclosed that the inter party dialogue meeting will not yield the intended results if it is facilitated by ZCID.
Mr. Mucheleka said the church is the only credible body that can facilitate the meeting indicating that ZCID is compromised and does not have the interest of the people.
Meanwhile ZCID Spokesperson Jackson Silavwe described UPND's assertion that the organisation is compromised as mere rhetoric and should not be taken serious by well-meaning Zambians.
[Read 79 times, 1 reads today]