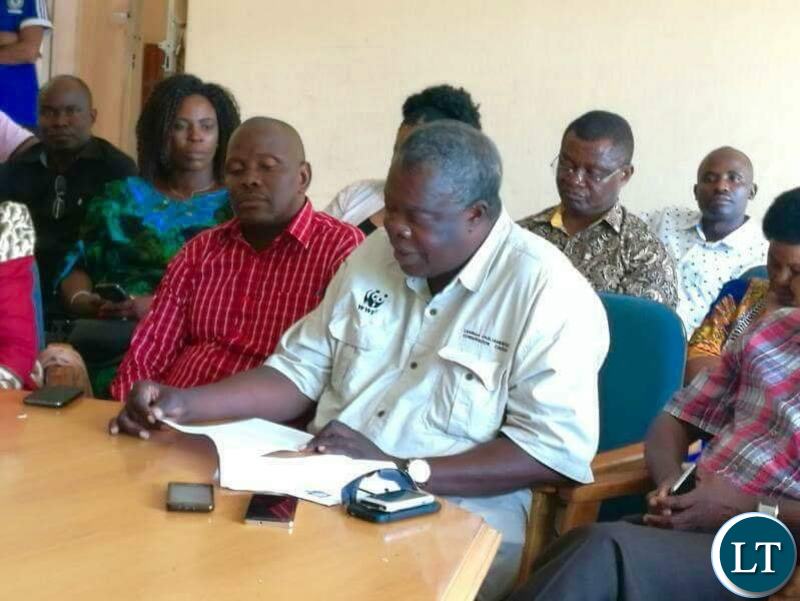 A South African based UPND leader, Bizwell Mutale, has urged Zambians in the diaspora to emulate the life of the late Sesheke UPND Member of Parliament, Frank Kufakwandi.
Speaking at a memorial service of the late UPND MP in Johannesburg yesterday, Mr. Mutale told the mourners in attendance that Mr. Kufakwandi has left a successful career in the diaspora and returned home to go and serve the people of Sesheke as a Member of Parliament.
He noted that Mr. Kufakwandi was an astute financial services professional who had spent an avid part of his life outside the country working as head of the ABC in Southern and North Africa.
Mr. Mutale stated that despite having a lucrative career outside the country, Mr. Kufakwandi chose to return home and settle in Sesheke so that he could give back to the community that raised him.
Mr. Mutale who is also chairman of the UPND South Africa 2021 chapter encouraged fellow mourners to keep the hope alive, to go back to their home bases and develop them.
"We must be men and women of principle that stand only for the good of the country. It's imperative that as UPND members we remain united wherever we are", he said.
Mr. Mutale, who is also MKP South Africa CEO and Chairman, paid for the Air Ticket for the late MPs Son to accompany the body home as government could only pay for the widow.
The body of the late Sesheke Member of Parliament Frank Kufakandi, who died on Monday will arrive in Zambia on today.
Zambia's High Commissioner to South Africa Emmanuel Mwamba disclosed that government has finalized the arrangement for the repatriation of the remains of the law-maker who will be buried in Sesheke.