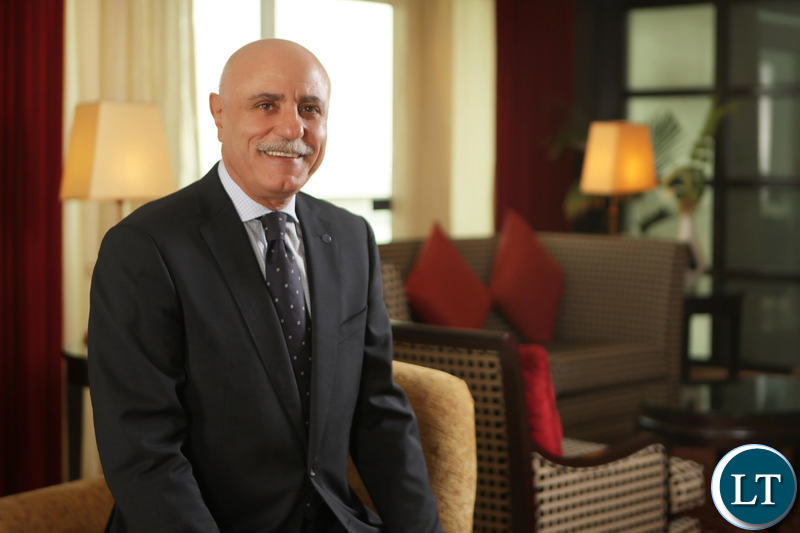 Grandview International, the firm that procured the controversial fire tenders has announced plans of opening up a five star hotel in Lusaka.
Owned by Bokani Soko, a Lusaka lawyer believed to be a close associate of President Edgar Lungu, Grandview International's subsidiary Grandview Hotels and Resorts Limited signed a hotel management agreement with Rotana, one of the leading hotel management companies in the region with hotels across the Middle East, Africa and Turkey.
The hotel is scheduled to be opened by 2021.
Set to be situated in the heart of Lusaka, the upcoming hotel will be the first-ever property to be operated under the Rotana Hotels and Resorts brand in Zambia.
Located in the newly expanded Central Business District of Lusaka, the hotel will be a stone's throw away from major landmarks in the city, including the East Park Mall and several multinational corporate offices, Embassies, and Ministries, making it the ideal choice for both business and leisure travellers.
The exquisitely designed five-star hotel will feature 150 rooms and 50 hotel apartments that will provide guests with all the comforts and the luxury for a pleasant and memorable long stay experience.
Making it appealing to business and leisure travellers, the hotel will also feature key exclusive hospitality offerings, including three signature dining restaurants, executive lounge, state-of-the-art meeting facilities, and generous indoor and outdoor space thoughtfully designed for formal and informal gatherings.
Other amenities will include pool and terraces, as well as a fully equipped fitness & wellness club.
Grandview Hotels and Resorts Limited Chairman Bokani Soko said Grandview's vision is to be one of the leading property development and investment companies in Zambia that started five years ago and has far exceeded its vision of growth from developing residential and commercial properties, to expanding into integrated developments.
"The need for five-star hotels in the Republic of Zambia is evident in the hospitality sector, and therefore, Grandview's foray into the sector is a natural progression for the Group. When we first started looking for a hotel operator, we knew we would engage with a brand that is not only well-positioned in the market but also one that exudes class and quality and, above all, personal service. We found all of these factors, and more, in the Rotana brand. We are confident that Rotana will add value not only to our development but also to the Republic of Zambia".
Commenting on the agreement Rotana Vice Chairman Selim El Zyr said: "We are delighted to sign the agreement for a new hotel in Zambia which underpins Rotana's growing presence in Africa."
"As reflected in our strong portfolio and our solid development pipeline, the continent is a key focus market for us. We will continue to seek new opportunities to add our hotels in new destinations, thereby providing value to our partners and guests and strengthening our global footprint even further. On behalf of Rotana, I would like to extend my deepest gratitude to the owner of Grandview Hotels and Resorts Limited for placing its trust and confidence in our abilities to manage the upcoming hotel."