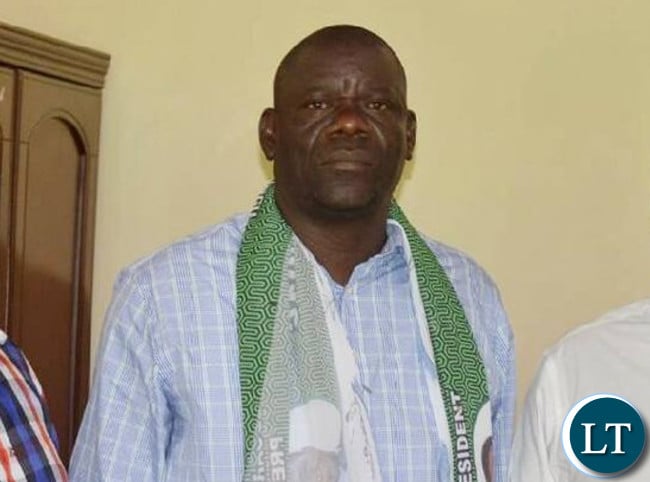 The Patriotic Front says it has received with joy and humility its victory in most of the elections held yesterday across the country.
Congratulating the winners in Mangango and Lupososhi among others, Party Secretary General Davies Mwila said the victory in Mangango demonstrates that Zambia's democratic process is substantially maturing.
Mr. Mwila said the party is particularly humbled not only by the overwhelming embrace of PF by the people of Mangango Constituency, but also by the warm and emphatic nature of the embrace.
"Compared to the 2016 voter turnout at 59.26%, the voter turnout of around 53% for the 20th November 2018 Mangango By-Election was very satisfactory. It reflected the very will of the same people who turned up to vote in 2016", He said.
Mr. Mwila said the victory is also an indication of how citizens in every part of Zambia have taken note of the all-encompassing countrywide development agenda of President Edgar Lungu and the PF Government.
"The statistics and pattern of the vote demonstrates that the good people of Mangango Constituency have voted for enhanced development in their constituency", Mr. Mwila added.
Meanwhile, Mr. Mwila said the loss of Lusinde Ward in Kaumbwe Constituency is regrettable because Eastern Province is a PF stronghold.
He has since directed the Provincial leadership in Eastern Province to get down to the ground and submit a full report to his office in 14 days from today.
"In a by-election, the loss of a ward election speaks to the ill performance of an incumbent Member of Parliament and local Party leadership. The loss in Lusinde Ward is an indictment on the Area Member of Parliament Listed Tembo who was also campaign Manager for the by-election", Mr. Mwila added.
And on the dialogue process, Mr. Mwila said the Patriotic Front has welcomed the position taken by the Zambia Centre for Interparty Dialogue and the three Church mother bodies on dialogue that the Church will Chair and lead the processes while the Secretariat will be provided by both ZCID and the Church.
He said it is also gratifying to hear from the Church that a cordial meeting at which President Edgar Lungu and Opposition leader Hakainde Hichilema had "brotherly" discussions was held.
Mr. Mwila said President Lungu's doors have always been open to anyone who seeks to engage him on matters of national interest.
[Read 2,361 times, 1 reads today]