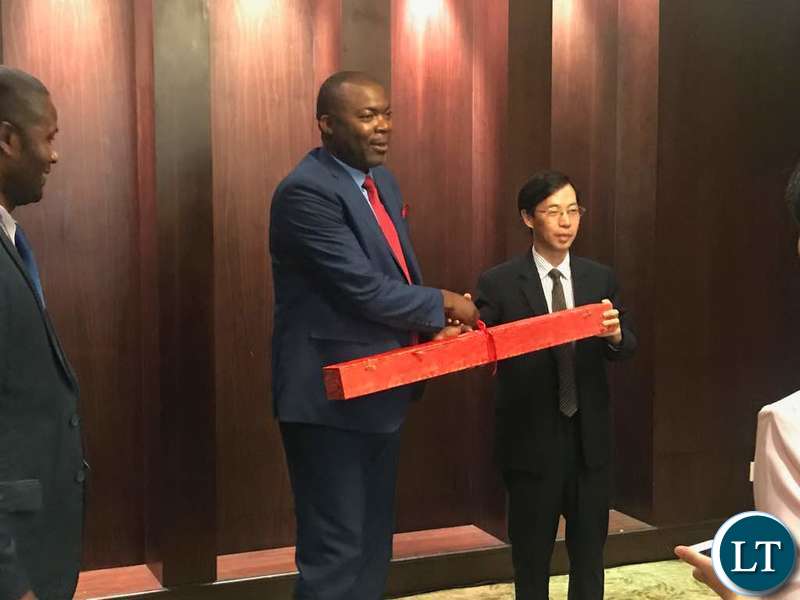 Lusaka Province Minister Bowman Lusambo says the twinning of Chongwe District in Lusaka Province with Mianyang City of Sichuan province in China is likely to foster development which will benefit citizens of both countries.
Mr Lusambo, said that the link created between Mianyang City and Chongwe will strengthen the cordial and a long relationship which has existed between Zambia and China.
He stressed that the collaboration between the two districts will also boost the relationship between the two countries to a higher level.
Speaking when Mianyang City party secretary called on him at his office yesterday, Mr. Lusambo said Chongwe has the potential to grow in areas such as Agriculture, Mining, and aquaculture which can be explored during the twining of the two cities.
He added that President Edgar Lungu wants to see development in the country and he hopes that the benefits from this link will be extended to other districts in the province.
Mr Lusambo has since called on investors to take advantage of the potential investment opportunities in the country.
Meanwhile, Party Secretary for Mianyang City, Liu Chao said the twinning of the two cities will promote communication and cooperation between the two countries.
Mr. Liu said his team was in the country on a reciprocal visit following the vice-president's visit to Sichuan province where the twinning of the two cities was tabled.
He also hoped that the twinning will be taken to higher levels where Zambia and China can engage in investment exchange.
[Read 730 times, 1 reads today]