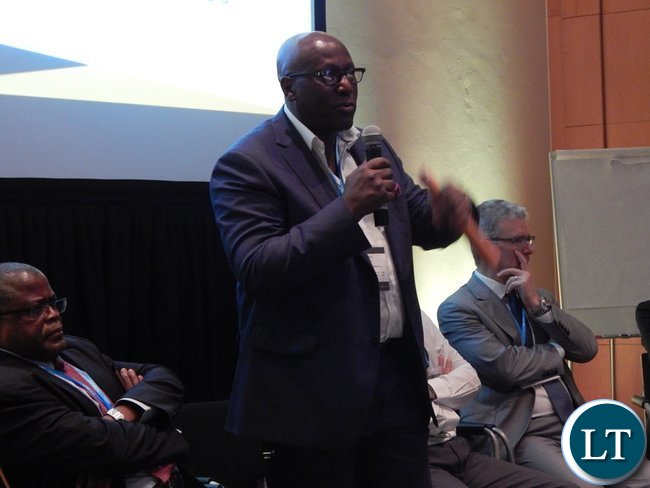 Central African Cement Company and Sinoma CBMI have signed an agreement to set up a cement factory in Ndola at the total cost of 480 Million United States Dollars.
Central African Cement Company Chairperson, Willie Sweta said the singing of the agreement is a great milestone in fostering the country's economic agenda.
Mr. Sweta explained that the cement producing plant will be set up in Ndola and will be one of the largest factories in Zambia.
He said once the activities commence 2 million tons of cement will be produced per year.
Mr. Sweta said this after the signing ceremony between his firm and Sinoma CBMI in Lusaka today.
He further disclosed that 1000 jobs will be created during the construction phase.
Meanwhile, ZCCM-IH Chief Executive Officer, Pias Kasolo said construction of the cement plant will commence in April 2019.
Dr. Kasolo explained that his firm will own 35% shares while, Sinoma CBMI will own 65% shares.
He pointed out that the project will see reduction in the price of cement thereby, providing an opportunity for people to build decent houses.
And Sinoma CBMI Company Limited Tang Laigou said the investment is key to the development of the Country.
Mr. Laigou hailed the Zambian government through the Ministry of Finance for the relentless support to his firm.
Sinoma CBMI Company Limited has done successful projects in Spain where the firm Constructed Spain Malaga FyM Cement Plant, Morocco Settat Cement Company in Morocco and CNBM Zambia Industrial Plant among others.
[Read 3,438 times, 1 reads today]