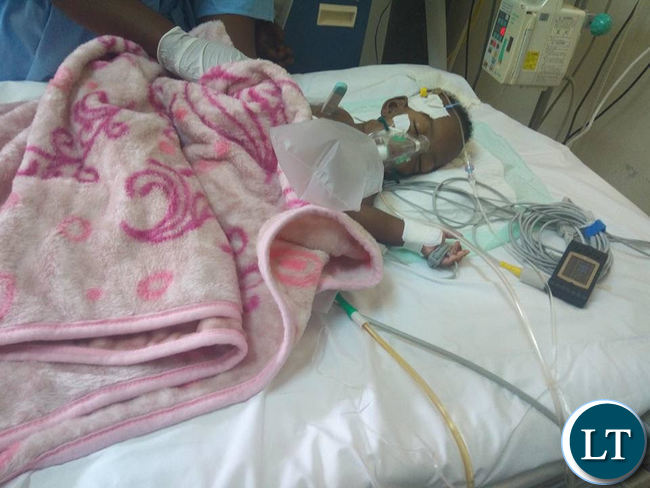 Government has reaffirmed its commitment to supporting the former conjoined twins Bupe and Mapalo, of Kawambwa Town, in Luapula province.
This follows reports of alleged negligence by the twins' parents leading to the infants becoming malnourished.
ZANIS reports that Luapula province minister Nixon Chilangwa says government through his office is still committed to supporting and ensuring that the welfare of the twins is attended to, amicably.
Mr. Chilangwa said this yesterday when he visited the twins who are admitted due to malaria at Kawambwa District hospital.
Expressing his disappointment with the ailing twins' parents absence by broadcast time when he visited them at the hospital, Mr. Chilangwa said time has come for government to take full responsibility of the infants.
He said that the former co-joined twins had become a national asset as government invested a lot of resources in the landmark and historic surgical separation of the former conjoined twins at the University Teaching Hospital this year , hence the need to take custody of the children.
And Kawambwa District Medical Director Arthur Mataka revealed that apart from malaria the twins are also suffering from malnutrition adding that the hospital is working on improving their nutrition levels.
Dr. Mataka also expressed concern at the long distance between the hospital and the twins' home as it has become increasingly difficult for medical staff to regularly check on the twins.
[Read 9,539 times, 1 reads today]