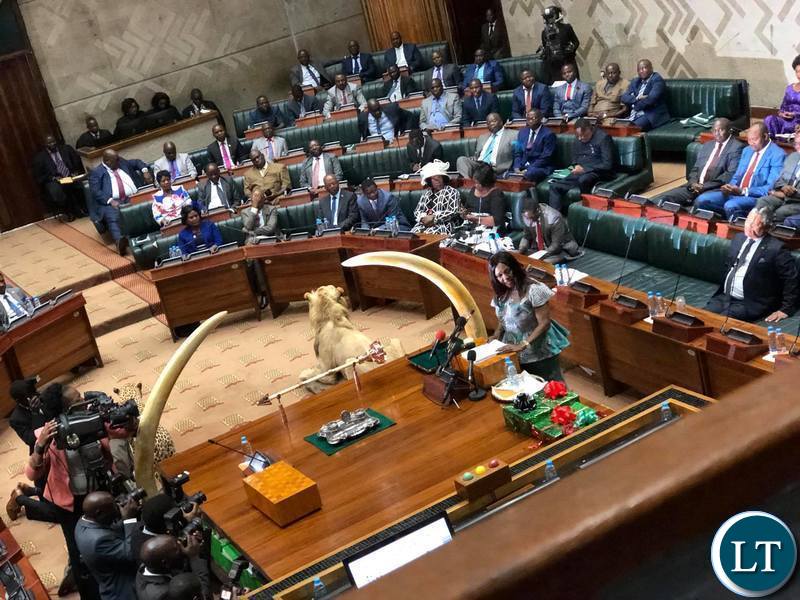 A patriotic resident in Chinsali Town in Muchinga Province Town John Siwale has advised government to remain resilient as it implements the new mineral tax regime effective next year.
The new mineral royalty rate will rise by 1.5 percent points across the board, Finance Minister Margarate Mwanakatwe told lawmakers in Lusaka in her maiden budget speech in October that the proposed new mineral taxes takes effect in the first quarter of 2019.
The current tax rates range from 4 percent to 6 percent depending on the Copper price.
Speaking during a live radio programme on Muchinga FM dubbed "Breakfast show " in Chinsali today, John Siwale said the new mineral tax regime that comes into effect in the first quarter of next year, have been done in good faith.
Mr. Siwale said during the radio show anchored by Panji Msoni and monitored by the Zambia News and Information Services (ZANIS ) that government should not be discouraged over its planned new mineral tax since mining companies have been making huge profits at the expense poor Zambians.
" Changes in the mineral taxes should not make mining companies to start threatening the government with unjustified job cuts, " he said.
He added that government should not entertain threats of job cuts at the expense of the much needed revenue.
Government needs revenue to develop the country and provide various services for its citizens in health and education, among other sectors, he reasoned.
In support of Mr. Siwale's advise to government, Josephat Chitimbwa said arm twisting in the wake of new mineral tax regime should not be entertained.
Mr. Chitimbwa who is a businessman in Nakonde Town said during the same radio programme that mine companies complaining about the new mineral taxes are not being honest as they have made huge profits from the time they commenced their businesses in Zambia.
" Although government has indicated that it is open to dialogue and submission on the matter, arm twisting through threats of job cuts should not be entertained, " he said.
Mr. Chitimbwa said government needs the revenue for various services and companies not willing to pay new mineral taxes should hand over their companies.
He said Government should reposes or engage new investors ready to pay the new mineral taxes adding that he was wondering why the same mining companies operating in Zambia comply with sales tax laws in other countries while they should fail to comply with the same law in Zambia.