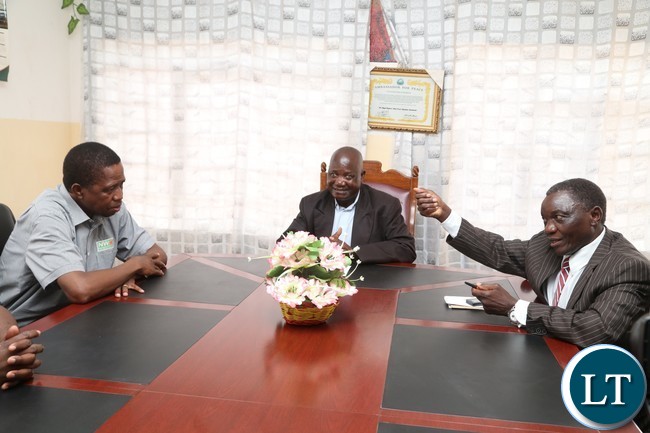 The people of Sinazongwe district have thanked President Edgar Lungu for according the Late Chief Sinazongwe, who died on Wednesday this week, a dignified funeral.
Speaking on behalf of the people of Sinazongwe yesterday afternoon, former area Member of Parliament Richwell Siamunene said the residents of the valley district are greatly humbled by President Lungu's humility and care during their difficult time.
President Lungu directed that the body of the late chief Sinazongwe, who died at the University Teaching Hospital in Lusaka, be flown to Sinazongwe district for burial.
The body of the late chief, which was accompanied by acting Permanent Secretary for Southern Province Kennedy Mubanga and his counterpart from Ministry of Chiefs and Traditional Affairs Sakwiba Lubasi respectively, arrived in Sinazongwe aboard a Zambia Air Force (ZAF) helicopter shortly after midday yesterday.
And speaking to ZANIS in Sinazongwe shortly after a closed door meeting with members of the royal family at the palace for the late traditional leader, Mr. Mubanga announced that the late chief Sinazongwe, 72, will be put to rest near his palace tomorrow, Saturday.
Mr. Mubanga said government will facilitate all logistical arrangements for the burial of the chief in line with President Lungu's directive.
He has since advised all those wishing to attend the burial of the chief to be in Sinazongwe by today morning.
The late chief Sinazongwe's body will lie in state at his palace until burial today.
[Read 927 times, 1 reads today]