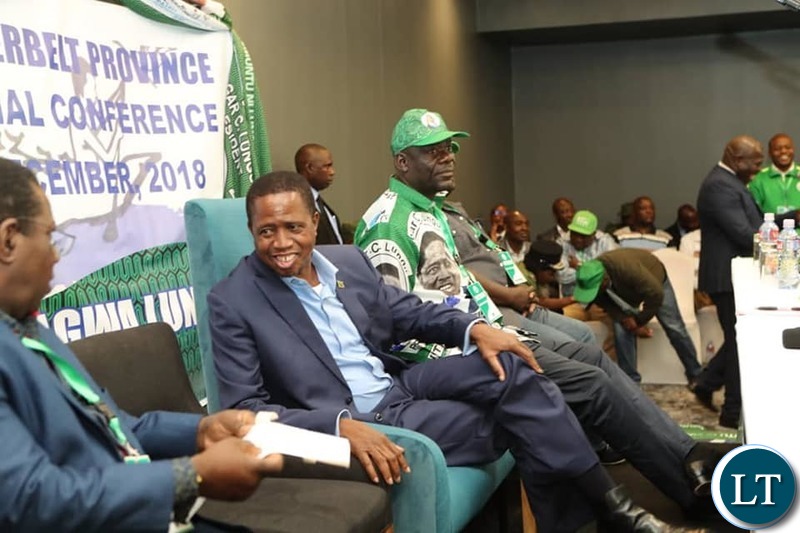 Patriotic Front Secretary General Davies Mwila says youths in the ruling party are unstoppable and their time to take up leadership roles is now.
Mr. Mwila says the election of the Copperbelt Provincial Executive which is dominated by youths is a clear sign that youths are now taking over from old people in PF.
Speaking after the Nathan Chanda-led Copperbelt Provincial Executive was unveiled last night; the PF Secretary General said he and other senior party officials must now embrace the new wave of leaders.
He said the time for old politicians to become advisors and consultants is now and the young leaders must take up the mantle and lead the Nation to prosperity.
And PF National Youth Chairman Stephen Kampyongo said the maturity and peaceful nature that was exhibited by Patriotic Front members during the just ended PF Copperbelt Province Conference must be exhibited by other provinces.
Mr. Kampyongo, who is also Home Affairs Minister, said Lusaka Province must take a leaf from the Copperbelt who chose their leaders in a peaceful manner without a single incident of violence.
Most of the newly elected leaders at the province on the Copperbelt are young.
The new Provincial Executive is led by 33 year old Luanshya Mayor Nathan Chanda who will be deputized by another 33 year old Kitwe Mayor Christopher Kangombe.
[Read 2,296 times, 1 reads today]