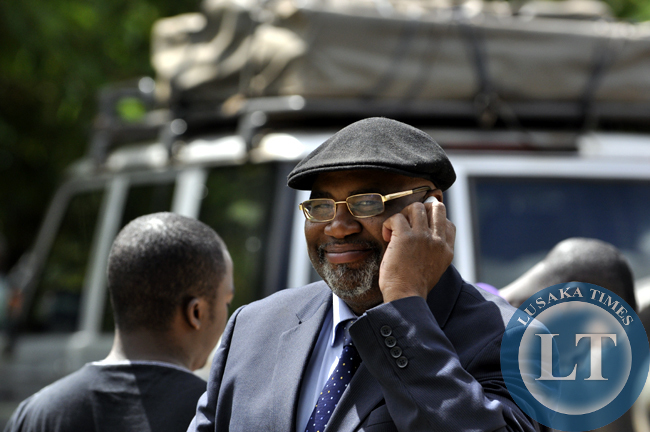 All Peoples Congress Leader Nason Msoni has congratulated the Opposition alliance of 10 opposition political parties who have raised K1 million from their inaugural fundraiser held at Hotel Inter-Continental on Sunday.
Mr. Msoni says the overwhelming support bears testament and the desire of Zambians for political leaders to close ranks and work together to deliver regime change.
He said it is also a testament that citizens have lost confidence in the leadership of President Edgar Lungu and the Patriotic Front.
Mr. Msoni said all indications on the ground seem to suggest that the future of Zambia lies in forging responsive and responsible political alliances as opposed to solo political ambition.
"it is, however, perturbing to hear alliance partners making singular political statements suggesting that their individual political party will form the government in 2021 outside the formation and yet are still alliance partners. it is such defective and moribund political statements that have the effect and capacity to undermine collective responsibility and erode public confidence in the entire Opposition political alliance", He said.
Mr. Msoni said the 2021 elections are going to be extremely difficult for lone star political parties to have any realistic chance to win saying largely most single political parties will go unnoticed and irrelevant in the entire political discourse.
"it is no longer a secret that those who can't win a popular vote are on full throttle rolling out a well-oiled rigging machine in their own backyard. The proof of the imminent cheating is on their insistence to print ballot papers in their own backyard", he added.
[Read 1,644 times, 1 reads today]