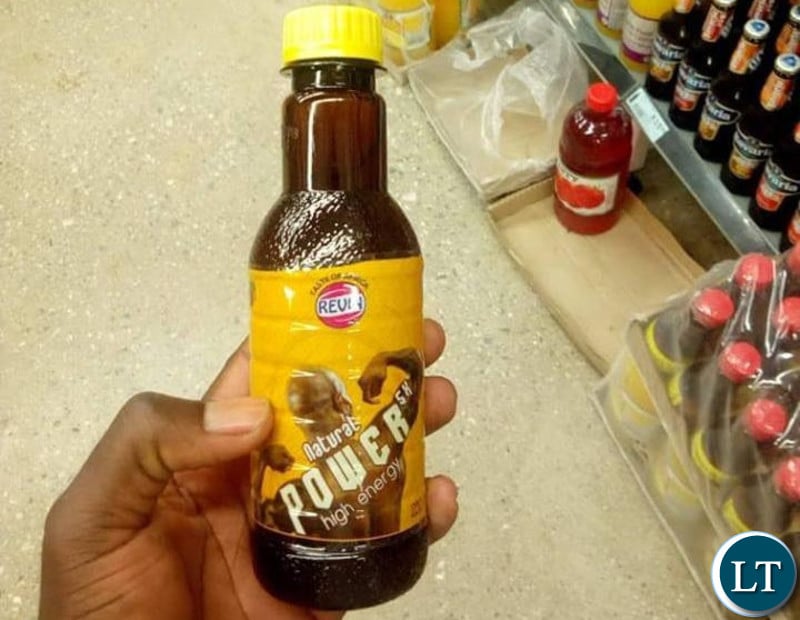 Some employees of Revin Zambia Limited, a company that produces natural power have questioned the logic behind the stopping of production of the energy drink by regulatory authorities based on an unverified complaint from a foreigner.
The employees who spoke through there representative Josam Mwale said the information which has been used to stop the production and consumption of Power drinks has not been verified by the Zambian regulatory authority.
Mr Mwale said the drink has not only been produced but consumed in the country and outside for a long time without any complaint from consumers, hence the move to question the safety of the beverage, based on assertions from abroad, was not only unfair to the company, but to the workers who will likely suffer dismissals.
"The products of this company, according to available data, have gone through discrete checks for validity and reliability, as assessed by an international company. This health drink in question has been around for a year now and is widely consumed by Zambians and others in countries where it is exported.
"We also produce other drinks which include Natural Aloevera, Natural Nketu and Tangawizi. In fact, the Zambia Bureau of Standards certified this product, meaning it met all the required standards of such consumables before being put on the shelves. And for any product to be exported, we believe several steps are taken to clear the goods for the export market. So where did things go wrong in Uganda," he said.
He further said the Ugandan man who suffered prolonged erection could have mixed the drink with other concoctions.
"What if it turns out that the guy in Uganda actually mixed the drink with other concoctions to get him in that state? It will help to get as much detail as possible on this matter instead of rushing to have it out of the shelves.
"And what is even more mind-boggling is that no Zambian has so far reported any such case as that alleged in Uganda. If, indeed, this product is not fit for consumption, why hasn't there been any Zambian presenting similar symptoms as those seen by one man only in Uganda? Why not others who have been consuming this same drink in Uganda?"
Mwale further said it is high time Zambians developed confidence in their own companies.
"It will be irrational to order a close down of a business based on an isolated case when several other consumers have not reported any similar complaints. Zambia must begin building businesses of local enterprises than being at the forefront of pushing for closure. At the end of the day, it will be the Zambians to suffer the consequences such as job losses," he said.
On Monday the Zambia Medicines Regulatory Authority (ZAMRA), The Ndola City Council and the Zambia Bureau of Standards (ZABS) ordered an immediate stop to the production and consumption of Natural Power High Energy Drink which is believed to be used for treatment of erectile dysfunction in men.
In a joint statement yesteray, the three institutions said that officers were on the ground to collect samples of the raw materials and of the finished product for analytical tests that will determine if there is any truth to the claims being made.
They further advised members of the public to desist from taking the drink until conclusive results are released that either confirm or dismiss the allegations.
[Read 3,531 times, 1 reads today]