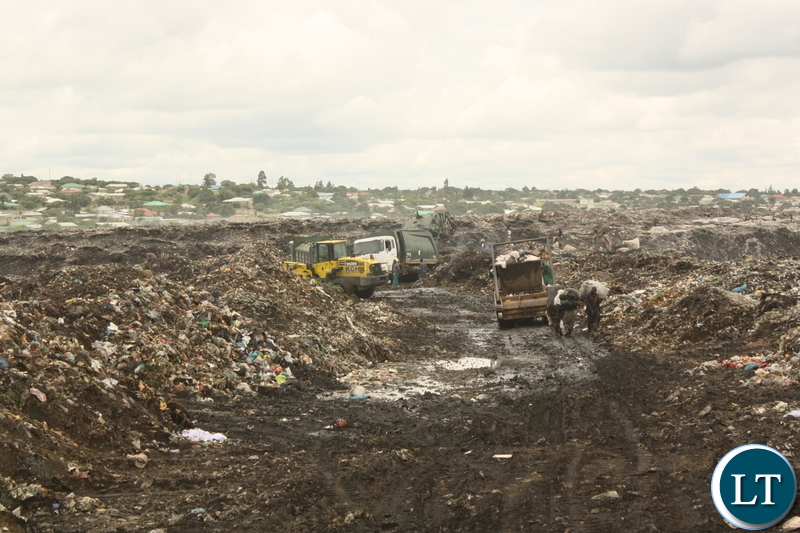 The Lusaka City Council (LCC) has apprehended three people who were found dumping garbage illegally at the Chunga dumpsite.
Meanwhile, the LCC has cleared the road inside Chunga dumpsite which was blocking access to the main dumping area.
The three have been identified as Noah Zuma, Peter Chisha and Samuel Banda. The trio were caught dumping garbage illegally at the Chunga dumpsite on Tuesday night by alert Council Police officer.
They have since been charged with illegal dumping of garbage contrary to the Local Government Act number 281 of the laws of Zambia.
Banda added that the three have also been fined K2, 500 each, failure to which they will appear in court on Friday, December 11, 2019.
The council has further warned members of the public who are in the habit of throwing garbage in undesignated areas to refrain from doing so as the law will soon catch up with them.
As at later yesterday, works to clear the site was progressing well with at least 50% clearing the site done.
Lusaka City Council had this week appealed for calm from residents over the delayed collection of solid waste in the city following the breakdown of the bulldozer, landfill compactor and an excavator at the Chunga landfill which is the main site for solid waste disposal in the city.
The council has engaged different stakeholders such as the Zambia National Service (ZNS) and AFCONS to help in clearing the heaps of garbage that had accumulated at the landfill. The Council had also hired equipment from AFCONS and AVIC to support the works being done by ZNS.
"We have opened up the road. There is dumping space there. There is no need to panic. People can now go and come out of the dumping site with easy. With the current situation, residents must rest assured that the franchise contractors and community based enterprises will resume collecting garbage in the central business district and residential areas.
[Read 1,494 times, 2 reads today]