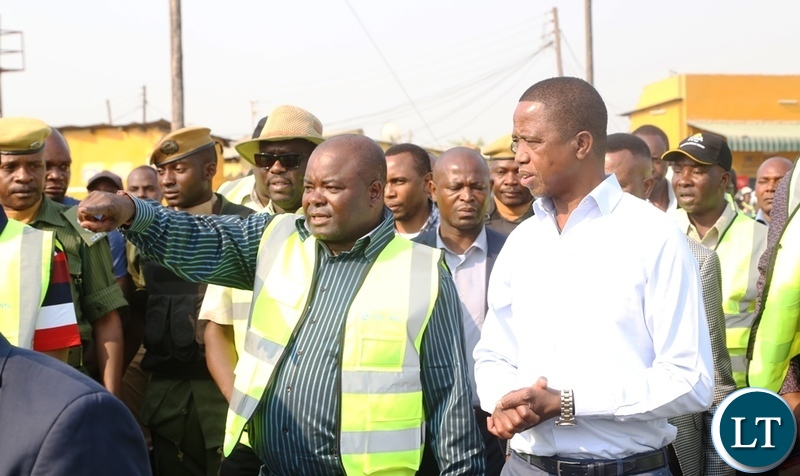 Housing and Infrastructure Development Minister Minister Ronald Chitotela says PF members of Parliament, both who include Roan MP Chishimba Kambwili and his Bahati counterpart Harry Kalaba will be represented by President Edgar Lungu and Secretary General Davies Mwila at the January 18 national dialogue meeting.
And Mr. Chitotela says there is absolutely no way President Lungu would be expected to attend the national dialogue alongside his members of parliament when the dialogue is a reserve of political party presidents and their Secretary Generals.
He has challenged the organisers of the national dialogue, the Zambia Centre for Interparty Dialogue and the three Church Mother Bodies, to state clearly whether the national dialogue is for political party consultants, ordinary parliamentarians or as it were, political party presidents and their Secretary Generals.
Commenting on the insistence by Mr. Kambili that he will attend the dialogue meeting, said Mr. Kambwili and Mr. Kalaba like other PF MPs will be represented by President Lungu.
"Hon Jack Mwiimbu who is the Monze Central member of parliament will not be attending the national dialogue because he will be represented by his party president brother Hakainde Hichilema and his SG. Mwenya Musenge will be attending the national dialogue as NDC Secretary General but on what criteria would the PF Roan member of Parliament Chishimba Kambwili choose to attend when the Patriotic Front President and Secretary General are in attendance", he questioned.
Mr. Chitotela was speaking on the Red Hot Breakfast show on Hot FM this morning.
And Young African Leaders Initiative President Andrew Ntewewe says his organisation will advise President Edgar Lungu not to attend the meeting if the Church and ZCID do not put their house in order.
Mr. Ntewewe has accused the two of having failed to provide leadership despite being aware of the ongoing debate on who should attend the meeting.
"If by 17 January we do not have a solution to this debate, we will advise the Head of state to stay away from the dialogue meeting, these misunderstandings will be the cause of pandemonium in the meeting", he said.
Mr. Ntewewe has warned that the national dialogue risks failing if the skepticism surrounding its nature, seriousness and composition is not addressed immediately
[Read 7,020 times, 1 reads today]