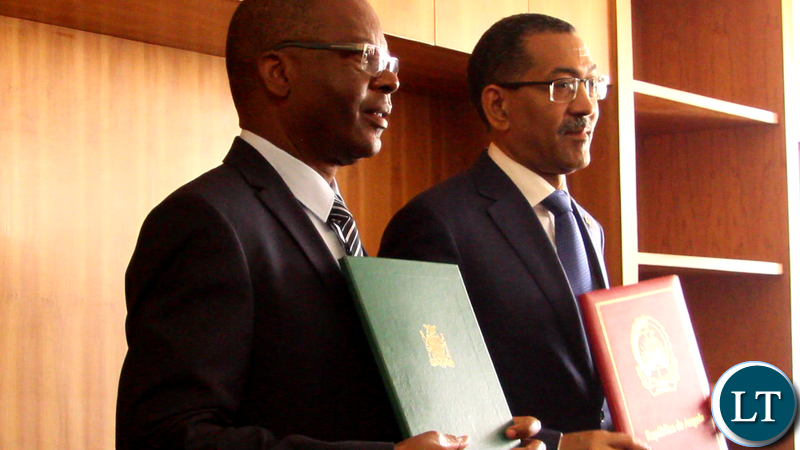 Government has launched a 26.8 million United States dollar Electricity Service Access Project (ESAP) meant to increase electricity access in targeted rural areas of Zambia.
The 5 year project which was approved in 2017, will provide a connection of electricity to 22,000 low income households and 1,000 medium and Small Scale Enterprises in rural parts of the country.
Minister of Energy Matthew Nkhuwa said during the launched in Lusaka this morning, that the project will benefit households, communities, businesses, public facilities and farmers located in rural areas.
Mr. Nkhuwa said the beneficiaries will be connected to electricity through the main grid, at a subsidized rate of K250.
The Minister added that people in more dispersed areas will benefit from the independent solar system, or from separate mini-grids.
The project has been funded by a financial credit, from the World Bank and will be complemented by the Rural Electrification Authority and ZESCO.
And REA Chief Executive Officer Geoffrey Musonda has implored beneficiaries to take full advantage of the project, to improve their level of income and add to the growth of the national economy.
Mr. Musonda said REA will like to witness some socio-economic improvement in areas where the project will be implemented.
He added that his institution is mindful of the priceless expectations among community members, for future social and economic gains, regarding the delivery of electricity in people's homes, schools, rural health centres and other facilities.
Meanwhile World Bank Country Representative Ina-Mariene Ruthenburg said the project will help address the challenge Zambia is facing with regards to the availability of electricity in rural areas.
Dr. Ruthenburg noted that over 600 million people in sub-saharan Africa do not have access to electricity, which she said has been detrimental to economic growth.
She noted that electricity is an important driver to increasing productivity in the country, and that the ESAP project will greatly help Zambia attain its vision 2030.
[Read 1,051 times, 1 reads today]