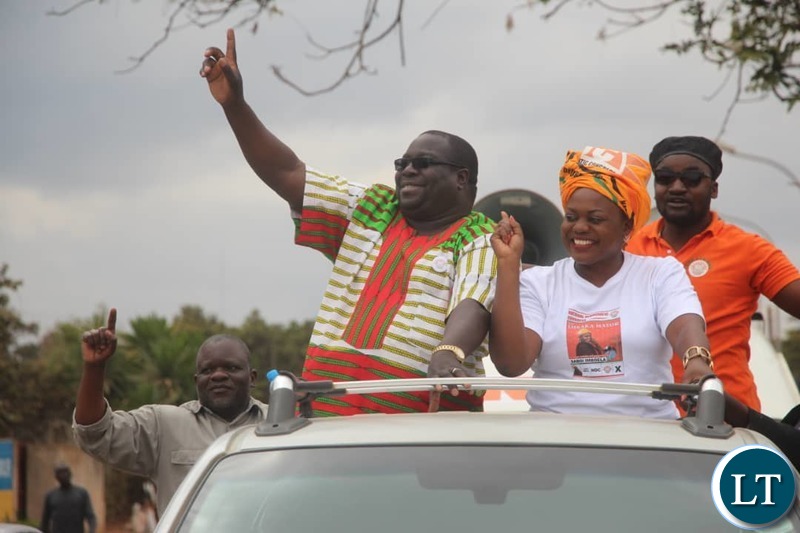 The National Democratic Congress says it has received with shock and disgust, the cries by the Patriotic Front not to have its Consultant Chishimba Kambwili represent the party at the forth coming National Dialogue meeting.
Party National Youth Chairman Charles Kabwita has reminded the PF that NDC has chosen 3 people to represent them at the Dialogue who are Mr. Kambwili, Vice President and the Secretary General.
Mr. Kabwita said the NDC does not need any permission from the PF on who should represent them and why.
"If they have a problem with any of our representatives that is their problem and not ours. We shall NOT change the representatives; neither are we going to entertain their noise over this issue", said Mr. Kabwita adding that whoever they will choose does not also affect them in any way and their threats to bring this or that person is entirely up to them and who they feel best represents them as a party.
Mr. Kabwita noted with regret that the PF have issued many statements to undermine and sabotage the forth coming Dialogue meeting saying the public has now seen their colours and full intentions over the dialogue.
He said their excuses to try and find anything up their sleeves to stay away from the meeting are ridiculous and totally insane and should not be entertained by all well meaning Zambians.
"We shall be at the Dialogue launch and all subsequent meetings and any attempt to disturb the meetings will not be tolerated. As NDC, we would also like to thank the Church, various political parties, individuals and churches who have spoken up on this matter and the attempt to undermine the whole process by the enemies of peace and development", he added.
Mr. Kabwita said all political parties should put their political differences aside and seek a peaceful and progressive solution for Zambia than allowing pettiness and insanity take over the discussions before even the process begins.
[Read 3,104 times, 1 reads today]