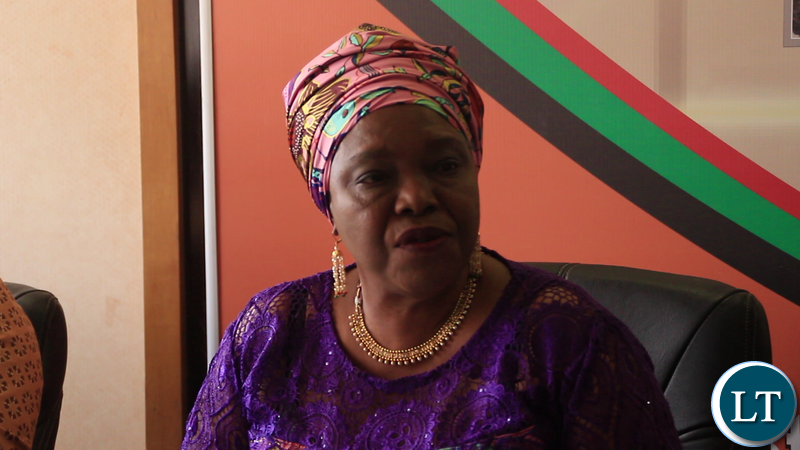 Government has called for an inclusive approach to national dialogue. National Guidance and Religious Affairs Minister Godfridah Sumaili says the dialogue must not just be centered on few individuals. Reverend Sumaili was speaking in an interview with journalists in Lusaka today.
Meanwhile Reverend Sumaili said delegates to the national dialogue must be focused. She said they must concentrate on electoral reforms ahead of the 2021 general elections.
Reverend Sumaili further said contentious issues in the Republican constitution must also be part of the agenda of the national dialogue. She however said government is committed to National Dialogue as it is key to reducing tension.
Yesterday, the National Dialogue and Reconciliation process was launched with a call for Zambians to embrace peace and unity, in order to foster national development.
The launch of the dialogue, spearheaded by the Church, set a roadmap on how stakeholders will proceed with various activities that have been lined between 2019 and 2020.
Speaking during the launch in Lusaka yesterday, Bishop Paul Mususu from the Evangelical Fellowship of Zambia, EFZ, said there was need for people in the country to work together towards achieving a unified and peaceful nation.
Bishop Mususu observed that in the recent months, the country has seen an increase in divisions, which have resulted in anxiety among the general public.
He explained that dialogue and reconciliation is a way of resolving differences, adding that it is the only civilized way of addressing challenges that may be faced in any given nation.
He noted that the Church will also ensure that they take a leading role in the process for purposes of peace and harmony to prevail in the country.
In his sermon, and reading from second Corinthians 5:16-18, Zambia Conference of Catholic Bishops President George Lungu stated that Zambia has been lauded as a beacon of peace within the region, demonstrating a strong commitment to democratic process for the past 54 years.
Bishop Lungu, however, regretted that the country has experienced political, social and economic challenges, which are a concern to the country's national development.
He advised the people of Zambia to desist from tribal politics and political intolerance as these are factors that bring out disunity in any given nation.
He pointed out that reconciliation was a duty given to the Church leaders by God in exercising their mandate in the prophetic mission of the Church.
The lined up activities of the National Dialogue and Reconciliation process include the meeting of presidents of political parties, provincial conferences, first national conference, committees of experts, second national conference, third nation conference and the conclusion.
Over 20 political party leaders, four traditional leaders including Chieftainess Nkomesha Mukamambo II, members of the diplomatic corp and other interest groups attended the launch.
[Read 1,974 times, 1 reads today]