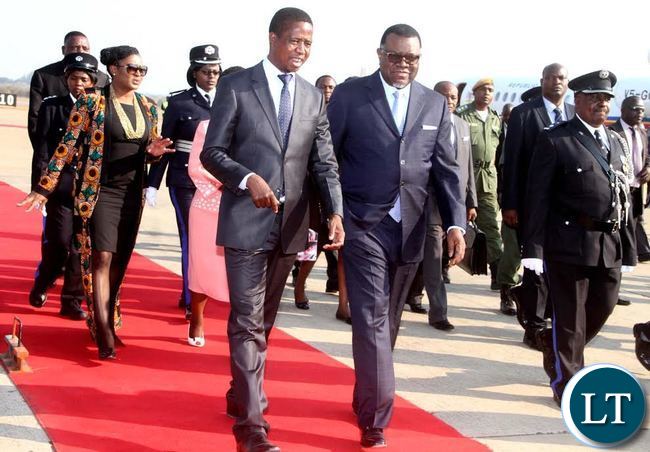 The Southern African Development Community (SADC) has issued a statement congratulating the Democratic Republic of Congo (DRC) President-elect Felix Tshisekedi.
In a statement released to the media and signed by the SADC chairman and President of Namibia Hage G. Geingob, the organisation further congratulated the people of DRC, the political leadership, and all stakeholders in the country for conducting the elections in a peaceful manner despite the security and logistical challenges.
The statement further called upon all Congolese to accept the outcome, and consolidate democracy and maintain a peaceful and stable environment following the landmark elections.
SADC also called upon all stakeholders to support the President-elect and his Government in maintaining unity, peace and stability; and attaining socio-economic development in the DRC and looked forward to a peaceful transfer of power to the President-elect.
The statement concluded by reiterating the need to respect the sovereignty and territorial integrity of the DRC, and commits its support to the Government of DRC in line with the SADC Treaty, and the SADC Protocol on Politics, Defence and Security Cooperation.
#SADC congratulates President-Elect of #DRCongo, Mr Felix Tshisekedi & calls upon all stakeholders to support the President-elect & his Government in maintaining unity, peace & stability; and in attaining socio-economic development in the country https://t.co/4n4ZITndpi pic.twitter.com/v8448yWg2S

— SADC Secretariat (@SADC_News) January 20, 2019
The recognition and congratulations of Mr Tshisekedi as President-Elect comes despite calls by the losing candidate Martin Fayulu to regional bodies to reject the the court ruling that confirmed the election of his opponent.
Mr Fayulu had called upon SADC, IGLR and the African Union to reject the Ruling as it might be a basis of an illegal government.
The African Union, sitting with the International Conference and Great Lakes Region (ICGLR) and SADC held a 7 hour meeting in Addis Ababa, Ethiopiah on Thursday at which they urged the DRC Constitutional Court to delay or suspend their ruling until a Committee of Heads of State had meetings with stakeholders in the DRC on Monday.
With SADC recognizing the election results, the AU and other regional bodies are likely to follow the same path.
Tanzania's President John Magufuli also sent congratulations on Twitter.
Following the judgement by the High Constitutional Court. I congratulate HE. Felix Tshisekedi on his election as President of the DRC. While congratulating all the Congolese, I beseech you to maintain peace and affirm my commitment to furthering our historic and brotherly ties.

— Dr John Magufuli (@MagufuliJP) January 20, 2019
[Read 5,180 times, 1 reads today]