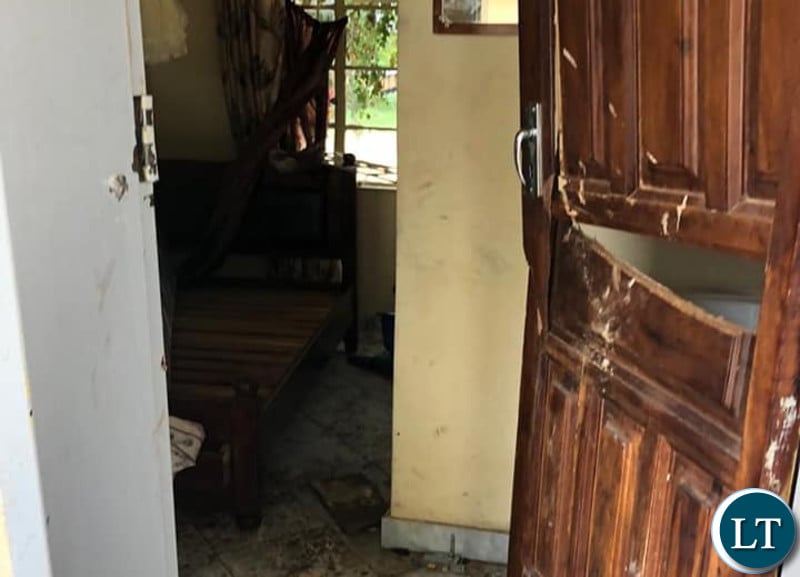 Fourteen suspected Patriotic Front (PF) cadres have been hospitalised at Yeta District Hospital after being beaten by police in Sesheke district in Western Province.
The 14 carders that sustained bruises and cuts during the scuffle with police, alleged that they were beaten by police, after they took a United Party for National Development (UPND) carder to police, who they found distributing money to voters in Mahondo area.
In an interview with ZANIS from their hospital beds, the cadres said that police followed them to their lodging house at Sesheke Lodge after they fled the police station, for fear of being attacked by UPND carders and molested them.
And Yeta District Hospital Medical Officer in-Charge, Peter Manda has confirmed that he has received 14 brutalised victims. Dr Manda has described the condition of the patients as stable.
And Zambia Police issued the following statement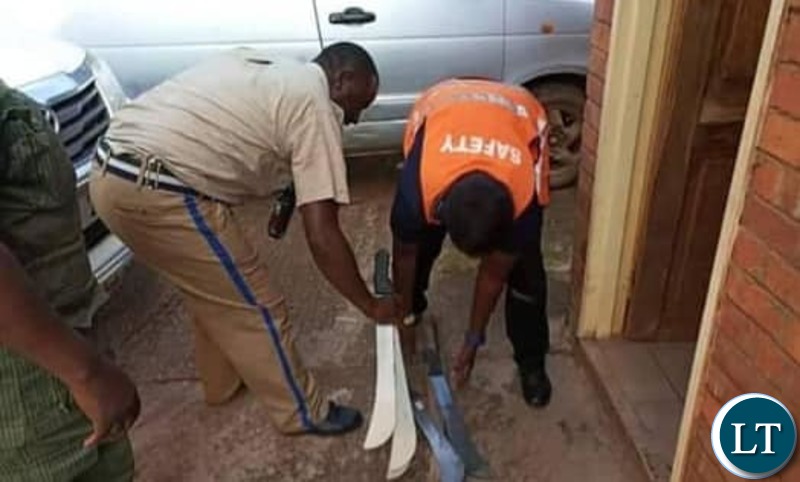 LUSAKA, 12TH FEBRUARY, 2019 – At about 07 30 hours today 12th February, 2019, there was a confrontation between supporters of the Patriotic Front and UPND in Sesheke.
This was after a suspected UPND supporter was allegedly found with a voter register by some suspected PF cadres who later apprehended him and took him to Sesheke Police Station.
When word went round that a UPND Cadre had been dragged to the Police, a group of UPND supporters went to the Police Station with a view of rescuing their colleague who had been dragged to Police and that was when the two camps, the PF and UPND clashed right at the Police Station and confusion ensued.
Police moved in to disperse the unruly cadres from both UPND and PF and in the process, some PF cadres dashed to Sesheke Council Guest house where they were pursued by Police.
Police command in Western Province has instituted investigations to establish what could have transpired at the Council Guest house between Police and the cadres.
Two suspected UPND cadres have been apprehended and detained for being in possession of offensive weapons (machetes) while six suspected PF cadres sustained injuries and are admitted to Sesheke District Hospital.
ESTHER MWAATA KATONGO
ZAMBIA POLICE PUBLIC RELATIONS OFFICER
Meanwhile, two of the 14 victims have since been transferred to Livingstone General Hospital as they are said to be in a bad state.
And when contacted for a comment on the alleged distribution of money Western Province UPND Chairperson, Musangu Njamba described the allegation as false.
Meanwhile, voting in most of the polling stations was characterized by long queues, with people turning up as early as 03:00 hours, to cast their votes.
A check at most of the polling stations found people in long queues, which were temporary disturbed by a heavy down pour, which lasted close to 45 minutes.
At Sesheke Basic Police Station which has a total of 3, 421 voters, close to 1, 500 people had voted by midday.
Returning Officer, Christopher Mulenga said the polling station was opened at exactly 06:00 hours, with over 100 people already lined up.
"The turn -out is overwhelming and people started coming as early as 03:00 hours when we were still sleeping,'' he said
At Nalisa polling station which has 998 voters, 100 people had voted by 7:45 hours while, at Silolo polling station which is in the outskirt of Sesheke, 82 people of the 839 registered voters had cast their votes by 09:00 hours.
And at Mulimambango Polling station which has 2, 454 voters, about 400 had voted by 11: OO hours.
Meanwhile, most of the shop owners in the town centre and the bordering town of Katima, had closed their shops while, traders equally deserted the markets to go and pick a member of parliament that will look into their welfare.
Sesheke Central has a total of 43 polling stations with a total registered voters of 27, 796.
The Sesheke seat fell vacant after the death of United Party for National Development (UPND) lawmaker, Frank Kufakwanda in November 2018.
[Read 6,620 times, 1 reads today]