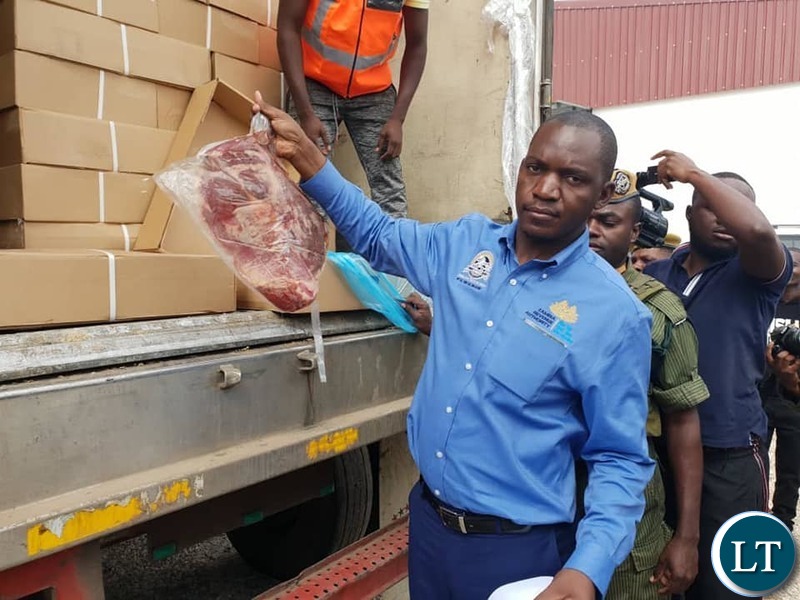 The University Teaching Hospital -UTH – has dismissed a social media report that 200 boxes of meat donated to the institution last Friday were shared by managers.
The institution among several others benefited from meat products confiscated by the Zambia Revenue Authority -ZRA-from smugglers after a successful operation.
UTH Director Clinical Care and Diagnostic Services Alex Makupe said 39 boxes of meat, each weighing 20 kilograms were prepared for patients over the weekend leaving the institution with 161 boxes to be used in the next eleven days.
Dr. Makupe said the Women and New Born Hospital received five boxes of meat over the weekend, while the adult hospital took five and the college of nursing used one.
He said UTH will continue to work with cooperating partners for the benefit of its patients.
Dr Makupe was speaking shortly after journalists visited the cold room where the remaining boxes of meat are stored.
[Read 2,176 times, 1 reads today]