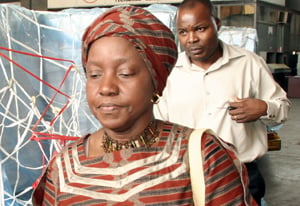 The long awaited fresh voter registration exercise begins soon. The exercise has been on the cards for some time now.
Electoral Commission of Zambia(ECZ) Florence Mumba, says the exercise in all the 72 districts of Zambia will be done over a period of 90 days.
In some areas, especially those in remote areas, the exercise will be conducted through mobile services.
Ms. Mumba told a consultative meeting in Lusaka on today that the fresh registration exercise will help to remove deceased voters from the register.
The new voters roll will also enable more people to take part in the 2011 general elections.
The stakeholders' meeting was attended by Town Clerks and Provincial local government officers.
[ZNBC]