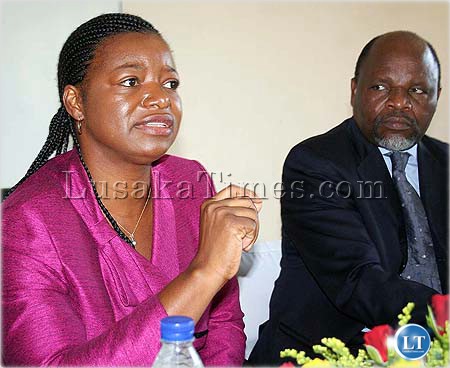 Tourism, Environment and Natural Resources Minster, Catherine Namugala has been shortlisted for the Africa Investor Tourism Minister of the year award.
According to a statement released to ZANIS in Lusaka today by Ministry of Tourism acting Public Relation Officer, In'utu Mushambatwa, Ms. Namugala is among six other African Tourism Ministers who have been nominated for the award.
Ms. Mushambatwa said the award will be presented at a gala ceremony on 16th February 2010 to be held at Rainbow Towers Hotel and Conventional Centre in Harare, Zimbabwe.
She said other ministers of Tourism that have been shortlisted for the award from Ghana, Sierra Leon, Zimbabwe, Namibia, Tanzania and Uganda.
The award ceremony will coincide with the African Investor Tourism Summit which will be held from 15th to 17th February 2010 at the same venue.
And Ms. Mushambatwa said the Special Advisor to the United Nation (UN) Secretary General of the UN World Tourism Organisation (UNWTO), has noted that the awards are Africa's only initiative designed to award outstanding individual and organization.
She said the awards are designed to recognize the achievements business, individuals, organizations and governments, have made to contribute to the growth of sustainable tourism investments in Africa.
Meanwhile, Ms. Namugala has commended Finance and National Minister, Situmbeko Musokotwane for extending the zero rating of VAT on accommodation in Livingstone until the end of the this year.
Dr. Musokotwane signed the statutory instrument No 5 of 2010 last month which will allow for zero rating of accommodation in hotels, lodges and similar establishments within Livingston.
ZANIS
[Read 17 times, 1 reads today]