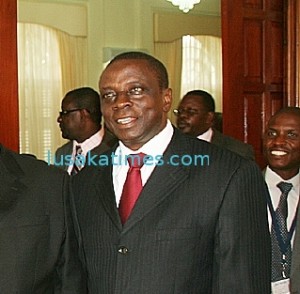 Labour and Social Security Deputy Minister Simon Kachimba has called on employers in the country to ensure that they promote a decent working culture for their employees.
Mr. Kachimba noted that while government has put in place investment and economic policies meant to create employment, such jobs should be decent.
Speaking in Chongwe today in a meeting with farm employers and farmers union, Mr. Kachimba advised employers to ensure that they are not in conflict with labour laws.
He also warned employers not to engage in cheap labour as it usually leads to child labour adding that such activities call for prosecution.
The Deputy Minister urged employers to treat workers as human assets or capital, as well as strategic partners in the expansion and growth of their respective organizations.
He, however, appealed to workers to exercise discipline at all costs and channel their grievances in a proper way.
And Chongwe District Commissioner Japhen Mwakalombe noted that any concerns of labour are of great importance to the nation.
ZANIS