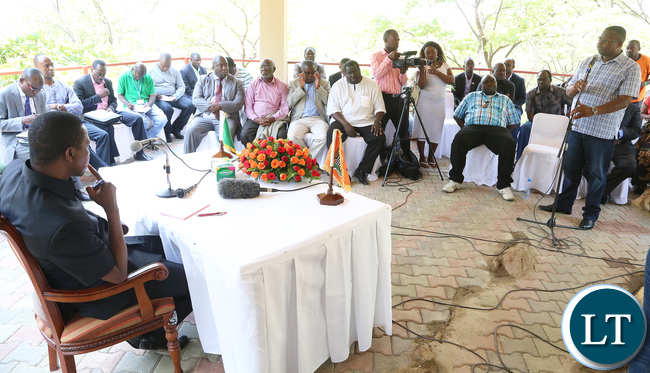 President Edgar Lungu says he does not endorse any job cuts in the mining sector. President Lungu stated that he has and will never endorse any retrenchment of workers in the mining industry saying doing so would be a betrayal of the Zambian people.
Head of State said this through his Special Assistant for Press and Public Relations, Amos Chanda shortly after a closed door meeting with leaders of mine unions in Kitwe yesterday.
President Lungu who met leaders from the United Mine Workers Union, Zambia Union of Nurses, Mine Workers Union of Zambia, and the National Union of Miners and Allied Workers said he will continue to engage all stakeholders in the outstanding labour insecurity facing the mining sector.
He disclosed that he will meet managements of Mopani Copper Mines and Luanshya Copper Mines regarding the laying off of workers and the on-going standoff by workers on Monday and Tuesday respectively.
The Republican President added that mine unions will also be present at the meetings.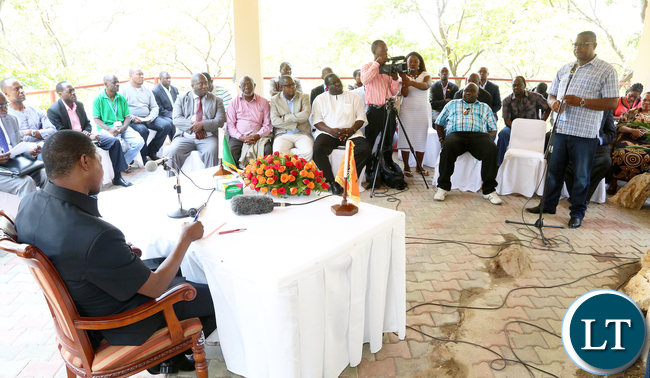 And the Mine Workers Union of Zambia (MUZ) described the meeting between the unions and President Lungu as fruitful.
MUZ President, Nkole Chishimba said the position of the Union is that job redundancies are to be prevented in every way possible.
Mr. Chishimba explained that job losses in the mining sector are an industrial issue, rather than a political one.
He said his union is committed to protecting the jobs of its members.
[Read 41 times, 1 reads today]