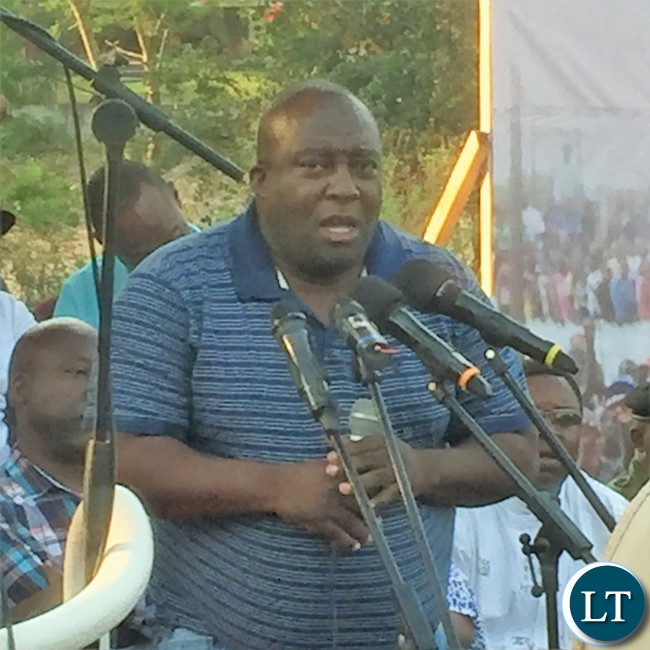 Copperbelt Minister Mwenya Musenge has disclosed that he was approached by UPND Monze Central MP Jack Mwimbu on behalf of the party with intentions of setting up a mortuary in Nkana West.
Mr Musenge said he instructed the Kitwe City Council to reject the proposal on suspicion of Satanism.
He said it appeared sinister that Mr Mwimbu along with his business partners within the UPND could come to Kitwe and set up a mortuary leaving Southern Province.
Mr Musenge said the Councillors from the Kitwe City Council and the residents in Nkana West have both rejected the mortuary project.
He has since urged Zambians especially the youths to be careful with some opposition parties as they could be practicing Satanism.
Mr Musenge was speaking on Saturday during a PF Youth rally at Freedom Park in Kitwe.
"You need to be very careful with some political parties, recently an MP by the name of Mwimbu came to see me saying he has friends interested in setting up a mortuary. How can a political party through Mr Mwimbu be interested in setting up a mortuary on the Copperbelt?"
He added, "Do they want to bring Satanism here in Kitwe, do they want to bring confusion here? This is why we turned down that project. Let Mwimbu and his friends take that project to Southern Province where he hails from."