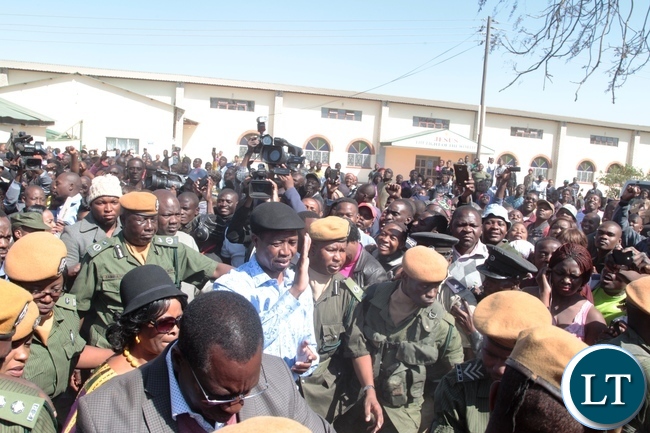 President Edgar Lungu says he is confident that Zambians will give him a fresh mandate.
And President Lungu has urged Zambians to remain peaceful and allow the Electoral Commission of Zambia to complete the election process peacefully.
President Lungu said Zambians who have voted should patiently wait for the results in a peaceful manner.
Speaking when he cast his vote at Andrew Mwenya Basic School in Chawama, President Lungu said it is important for the nation to remain peaceful during this period.
"I have voted and now I am going home to sleep and wait for the results. You should do the same, vote and go home and eat, drink tea, drink wine and remain peaceful and wait, that is all you can do for nowl," President Lungu told Reporters.
President Lungu who was accompanied by his wife Esther and daughter Stella and a handful of supporters voted at around 10:00 Hours this morning.
Meanwhile, FDD presidential candidate Edith Nawakwi has described that she is the fiercest candidate in today's election.
She said all the other contenders have been spreading falsehoods about working with the FDD because they know that she is a fierce contender.
Mrs Nawakwi said he is confident she will scoop the election out rightly in the first round because her message has been well received countrywide.
"You are all aware that our brothers have performed poorly over the last 52 years and it is now time for a woman to lead this nation," Mrs Nawakwi told Reporters after casting her vote at UNZA Sports Hall at around 09:30 Hours in the company of her husband.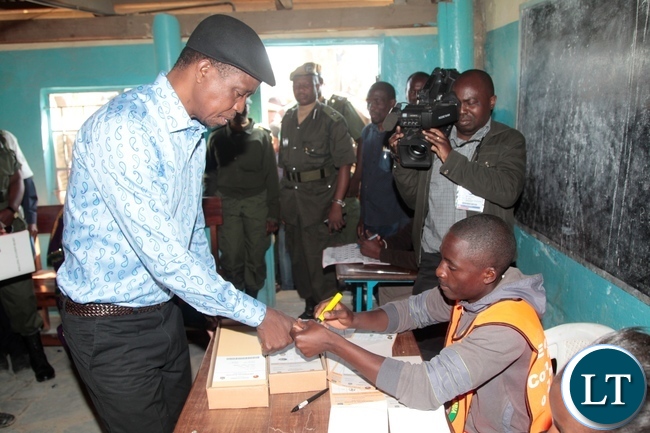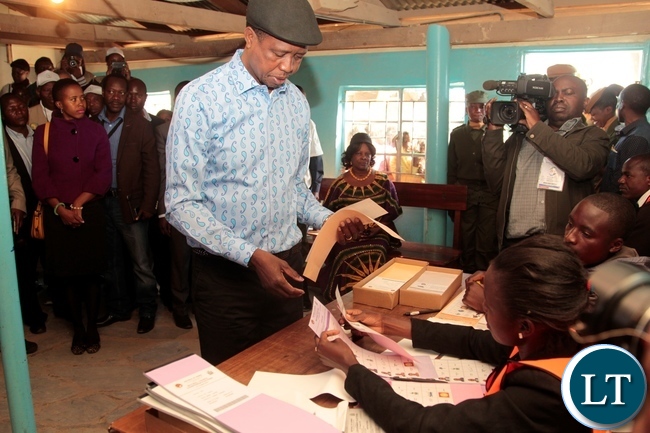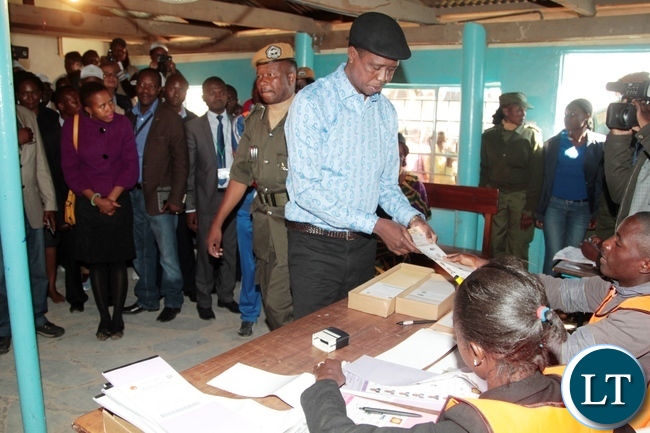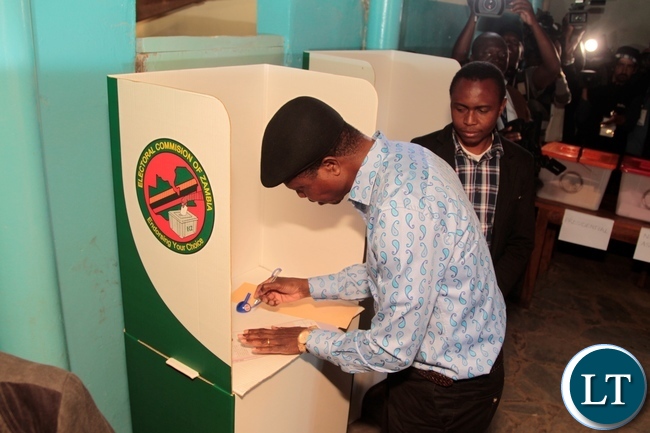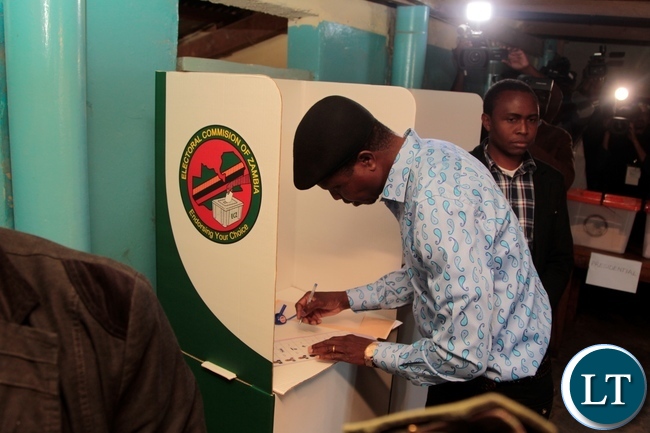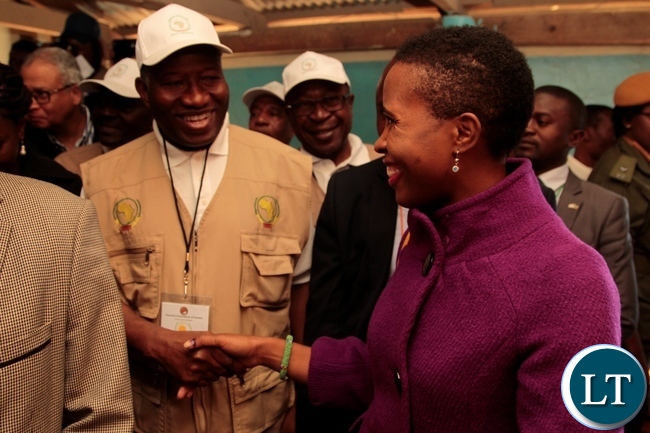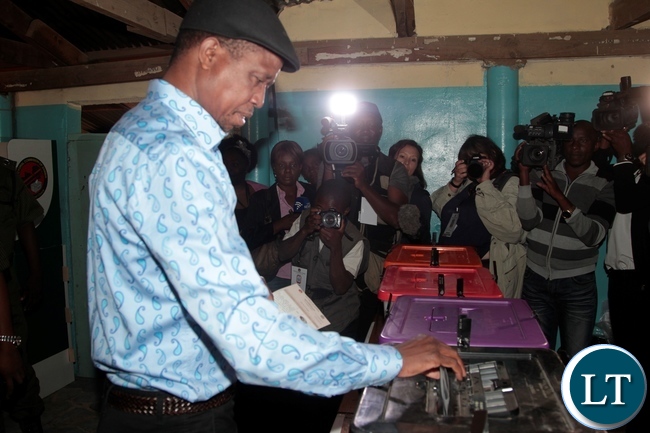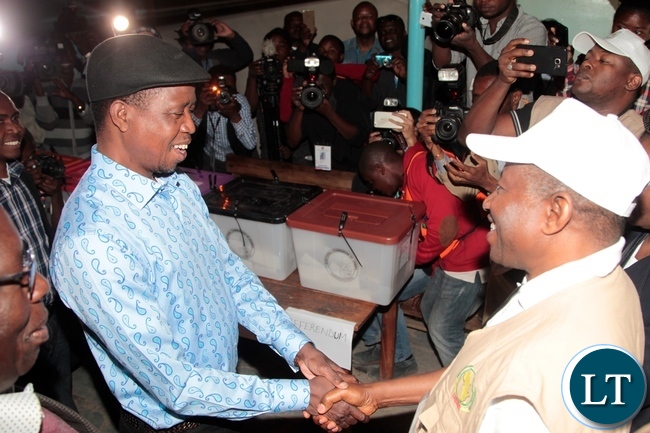 [Read 24 times, 1 reads today]