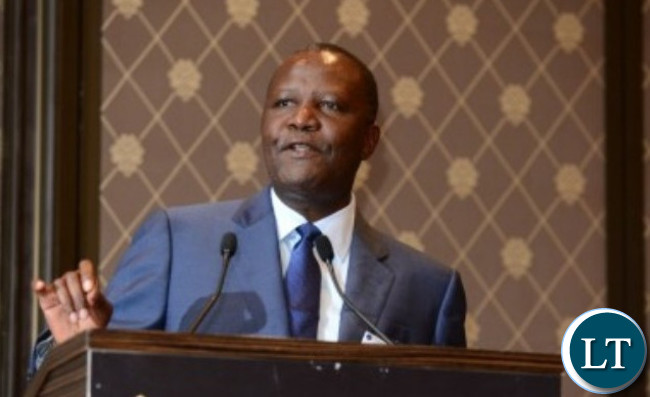 Minister of Finance Felix Mutati says plans are underway to improve the Country's economy by reducing the fiscal deficit, which will in turn result in reduced borrowing.
Mr. Mutati says the key objective of reducing fiscal deficit is to put in place measures to reduce subsidies and enhance economic activity.
He also says Government intends to work closely with the Central Bank to normalise fiscal conditions and develop a roadmap to gradually dismantle arrears owed to suppliers of goods and services.
Mr. Mutati said this when he officiated at the 2nd Annual Conference on Banking and Finance which is underway at Lusaka's Hotel Intercontinental.
Meanwhile, Zambia Institute of Bankers and Financial Services President Cephas Chabu says Zambia's aspiration to transform into a middle-income can be achieved if the country becomes more financially inclusive.
Mr. Chabu further said the Country needs to adopt best practices of financial inclusion implemented by other countries in order to foster economic development.
And Leonard Mwanza, who spoke on behalf of the Chairperson for Bankers Association of Zambia, appealed to Government to put in place policies that favour the expansion of banking services to the financially excluded.
Mr. Mwanza further urged Government to consider giving a waiver on taxes on Point of Sales machines, ATMs as well as other equipment which can be set up in far flung areas of the Country, in order to capture the large population of the unbanked.
The 2 days Annual Banking and Finance Conference is being held under the theme "Financial Inclusion – Exploring Regional Best Practices" and has been organised by the Zambia Institute of Banking and Financial Services.