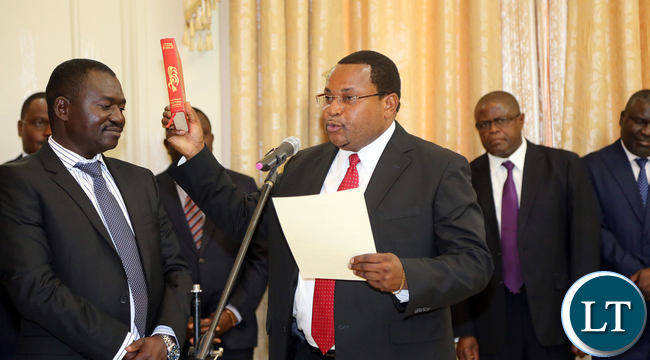 MINISTRY of Water Development, Sanitation and Environmental Protection permanent secretary Edward Chomba has advised parents in Kalumbila District against allowing young girls to get involved in cultural dances with elderly men during public functions.
Bishop Chomba says the tendency of involving young girls in cultural performances at public functions should be discouraged because the time they spend on doing rehearsals for such activities could be used on productive things like studying.
"While dancing and celebrating is good or may be good, let the old men be dancing with old women. Older men should not be dancing with school-going girls," he said.
Bishop Chomba's counsel came in the wake of a performance by Ibaloli Cultural Group of Senior Chief Mukumbi's area where an elderly man danced with a young girl during the ground-breaking ceremony for the construction of Kimilombe community dam in Lumwana East area in Kalumbila district on Thursday.