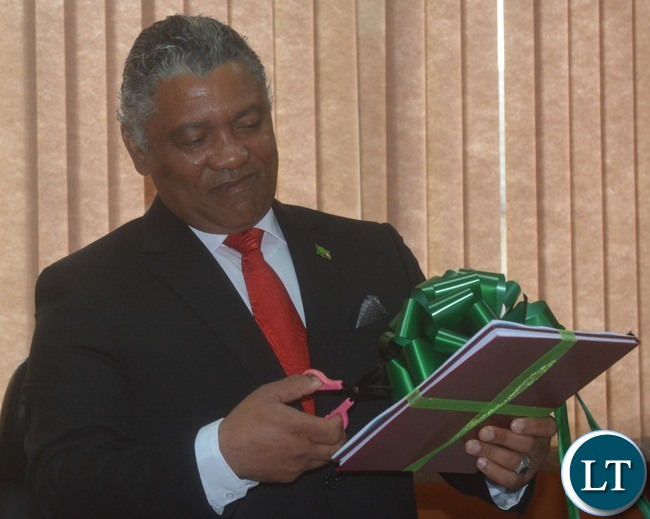 POLITICAL parties which do not have anything to submit with regards to the Political Parties Bill are cowards and should just shut up if they have nothing to offer, says Justice Minister Given Lubinda.
And the minister said that he would not be able to present the Constitution Amendment Bill in the next sitting of Parliament because he had received too many submissions.
Mr Lubinda said that some political parties had vowed not to make any submissions towards the Political Parties Bill until they were formally written to.
He however said Government would not write to anyone to make submissions as they were not compelled to by anything.
Mr Lubinda said that people who did not have anything to submit should just shut up and that those making noise were cowards.
The minister explained that Cabinet was not mandated to consult the public when passing bills but that he had to seek permission to consult so that the process was transparent.
Mr Lubinda noted that some people were bent on making the country ungovernable by opposing whatever decisions Government made at the expense of the general public.
"So people just want to oppose whatever we do whether good or bad. Already some political parties are saying they will only submit after we write to them. I must make it clear that we will not write to anyone, those who are making noise are cowards and should just shut up if they have nothing to offer," Mr Lubinda said.
Mr Lubinda pointed out that several bills had been passed without any consultations and that it was surprising that people were still complaining after engaging them.
He wondered what people really wanted, adding that whether consulted or not, "nothing is good for them."
Mr Lubinda urged political parties to take advantage of the extension period to make submissions as there would not be any more extensions.
Meanwhile, Mr Lubinda, who is Kabwata Member of Parliament said he would have to divide the presentation into parts as the submissions were numerous to present in one day.