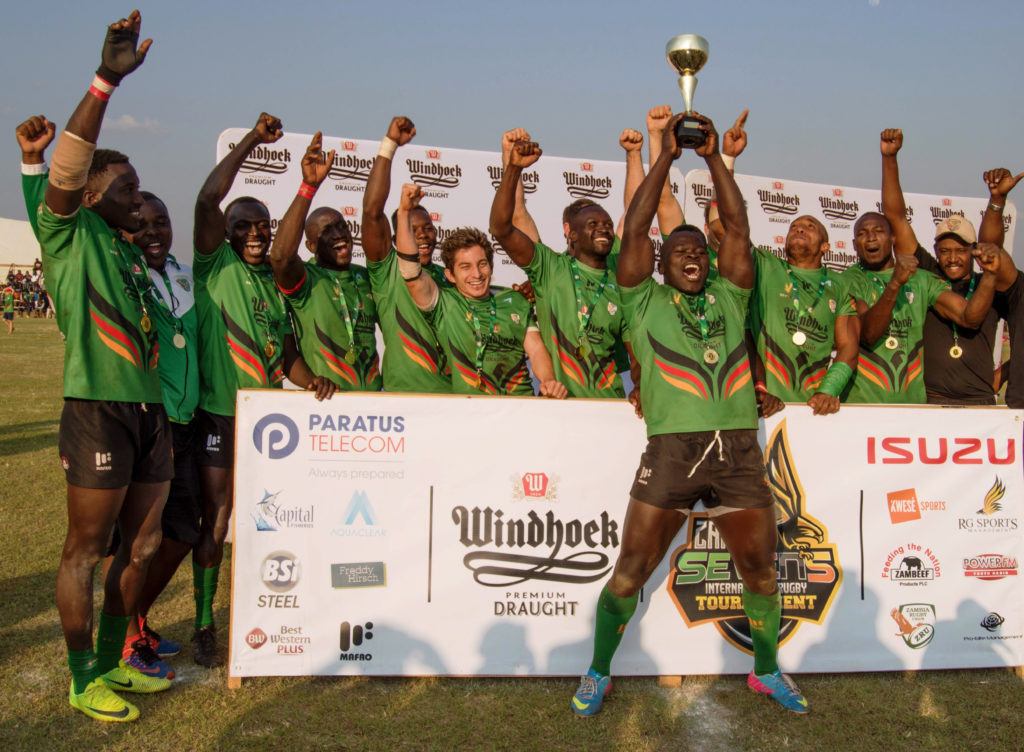 Paratus Zambia has cheered Zambia's national Rugby 7s team for winning the 2017 Zambia international tournament in Lusaka. As one of the sponsors of this year's tournament, Paratus is thrilled to see its investment bearing fantastic results and also taking the name of Zambia to the top of the sport.
The Zambia A team emerged winners after beating Zimbabwe in the final held at the Leopard's Hill Polocrosse Club at the weekend. The event featured teams from across Southern Africa including Botswana, Lesotho and Zimbabwe. Zambia entered two main teams and a few selects teams.
"We are extremely proud that Zambia A won this year's rugby seven international tournament in Zambia," said Paratus country manager Marius van Vuuren.
The tournament attracted a strong crowd of rugby fans and the sport kick-started its revival this year after a number of years in the doldrums.
"Since being relaunched this year, we are extremely proud that the Zambia Rugby 7s has been a huge success.  We are certain that our sponsorship will continue to grow our legacy of helping to grow the sport as well as giving people unforgettable rugby experiences," he added.
Van Vuuren says Zambia's win was a big step in the right direction, especially considering that the sport is developing. "Rugby is a developing sport in Zambia and a lot of people are realising dedication, teamwork and determination of the sport, its players and fans."
"We are glad that we are contributing towards the development of the sport. I believe that with the support we are putting in rugby, it will inspire people across the country and allow them to participate in developing it further," he said.
He is confident that a lot more could be done by sponsor companies in helping the sport win approval at local, regional and international levels. "I believe that the more we support rugby, the more it will popularise and people will love it more."
Paratus has built its business success on teamwork and networking, thus supporting rugby in Zambia was part of the company's way of promoting the values of teamwork and networking that are essential to help companies grow and unite people.
Apart from uniting people, sport helps improve people's health. Paratus is committed to promoting healthy living by sponsoring and encouraging sports like rugby. It believes its support will drive healthy living and an active lifestyle.
Van Vuuren says this tournament was an exciting one because it was being hosted right here in Zambia. "We are happy that a lot of people praised our teams and I hope this kind of support will continue."
"Paratus is celebrating its seventh anniversary this year in Zambia, so it is only fitting that we give back through supporting Rugby 7s," he concludes.