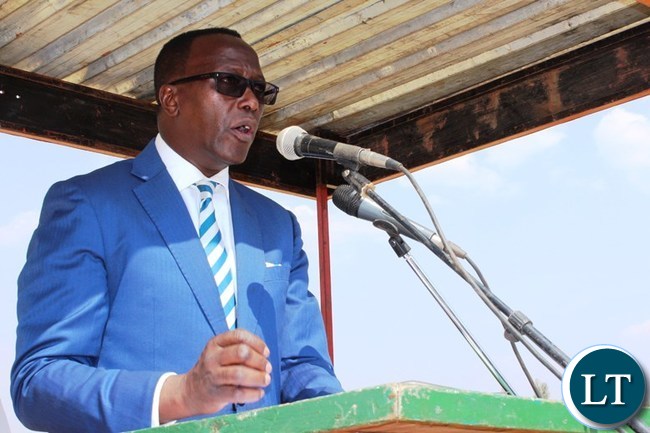 Not all schools and colleges in Eastern Province will be able to open for the 2018 academic year next week on Monday.
Provincial Permanent Secretary Chanda Kasolo says that this follows a decision by the provincial epidemic committee to inspect all schools before they open to avoid any spread of cholera.
Mr. Kasolo said in an interview that a team of officers from councils and Ministry of Health in districts is going round all schools to check on water and sanitation.
He says that so far, schools that have been inspected and will not open in Chipata district includes Chizongwe Technical, Chipata Day Secondary, St Mary's Junior Seminary, Eastern Girls and St. Margaret Girls while St. Monica's Girls, Annoya Zulu and Mwami School of Nursing are among those that have been allowed to open.
Mr. Kasolo says that Chadiza Day, Katete Girls, Kafumbwe Board Secondary School, Lumezi and Lundazi boarding will open while all boarding schools in Nyimba district and Chassa Secondary in Sinda will not open.
Mr. Kasolo said that affected schools were found with various challenges like intermittent supply of water, leaking sewer system and broken urinary facilities and cisterns.
He said that all affected schools will only be opened after meeting the set standards during a re-inspection exercise that will start next week on Tuesday.
Mr Kasolo said the provincial epidemic committee has also intensified the screening exercise on three entry points to Eastern Province like Luangwa to avoid pupils who stay in Lusaka from transporting the disease.
Mr. Kasolo has warned that authorities from any school and college regardless of private or not, that will open without clearance from inspectors will be dealt with severely.